'Mothers and Sons' opens at The Lab on January 6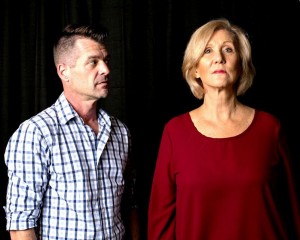 Terrence McNally's Mothers and Sons opens at the Laboratory Theater of Florida on January 6. Directed by James Robinson, this powerful play tells the story of Katharine Gerard, an eternally-angry Texas matriarch who lost her son to AIDS 20 years ago and has decided to visit his former partner, Cal Porter, in Manhattan in an effort to finally come to terms with her loss.
Mothers and Sons enjoyed a run on Broadway in 2014, where it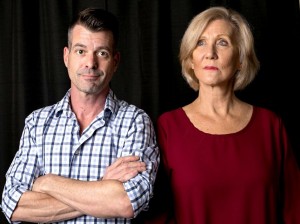 featured Tyne Daly in the role of Katharine. "It is a moving story with irresistible characters and one that we are lucky to be able to present so soon after it closed on Broadway," notes Lab Theater Artistic Director Annette Trossbach.
Bitter and resentful, Katharine still cannot understand why her son was gay in the first place, never mind
appreciate the changes that have occurred in society for those in the gay community since the fear-filled, horrific days of the early '80s when an AIDS diagnosis was effectively a death sentence. But confront these changes she must because since her son's death, Cal has met and married a man named Will, and together they are raising a 6-year-old adopted son named Bud.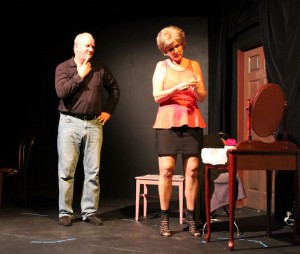 Few playwrights have the pedigree to relate a story like this other than Terrence McNally, who has a reputation as a brutally incisive dramatist. In fact, he propelled the subject of AIDS into mainstream theater with a trio of works – The Lisbon Traviata in 1989, followed in 1991 by Lips Together, Teeth Apart and ending with Love! Valour! Compassion! in 1995.
But Mothers and Sons is not a gay play or even an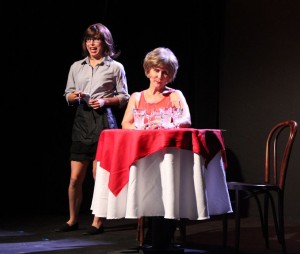 AIDS play, Trossbach quickly points out. "Yes, it has those themes, but even more, it is a play about reconciliation, healing and hope." At its central core, Mothers and Sons delves into the unfathomable sorrow experienced by all parents who lose a child and the crucial role played by forgiveness in the healing process.
Still, the play's starting premise invites a thoughtful comparison with how HIV and AIDS is treated today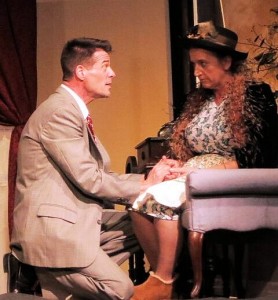 compared to the 1980s, and true to its mission of fostering community discussion of timely topics, Lab Theater will host a talk-back following the show's January 12 performance to delve into the play's rich array of enduring themes including gay marriage and the legalization of adoption by gay couples.
The show stars actors Brenda Kensler and Jason Drew. Kensler was last seen on stage this past summer in Lab Theater's production of Deborah Zoe Laufer's Sirens. Although she has appeared in 42nd Street, Sweet Charity, Hair, How to Succeed in Business and The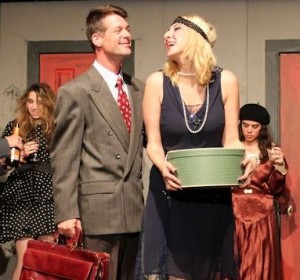 Graduate (which was her first Lab Theater role), she is best known locally for directing Calendar Girls in 2015 and 2014's tour de force sold-out revival of Cabaret.
Drew starred in Cabaret, but more recently reprised the role of Julian Berniers in Theatre Conspiracy's production of Lillian Hellman's Toys in the Attic in October of 2015.
December 27, 2016.
RELATED POSTS.