Cindi Heimberg in cast of Lab Theater's 'Play On!'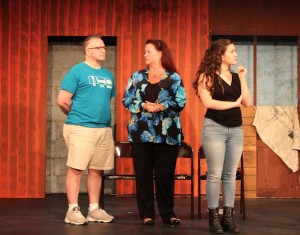 Opening on March 10 at Lab Theater is Play On! Included in the large and talented cast of local actors is Cindi Heimberg.
Cindi appears in the role of Polly Benish, who plays one of the characters in a murder-mystery that her theater group is putting on in a few days. She clashes with a cast mate by the name of Saul Watson, who cracks fat jokes at Polly's expense. That sets off Polly's husband, Henry, who quickly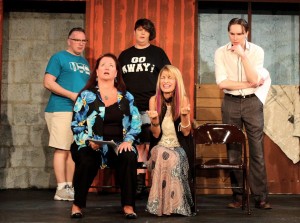 comes to her defense. But Saul is not the only member of the Murder Most Foul cast who takes issue with Polly. The others resent the way she unabashedly sucks up to the playwright in order to amplify her part and her lines. Three weeks ago, that may have been merely somewhat comical nuisance. Four days before opening, the last thing anyone in the cast wants are more and more changes from their out-of-control playwright.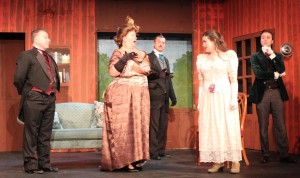 Cindi teaches full-time and has been in 12 shows over the past five years, including Deathtrap (where she played zany psychic Helga ten Dorp), Rumors, Barefoot in the Park, Men are Dogs, Musical Comedy Murders of the 1940s, and Last of the Red-Hot Lovers.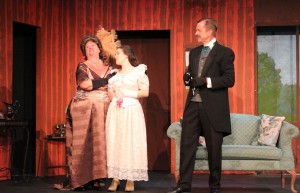 "I would like to thank my real life hubby (Eric) for his love, patience with my rehearsal schedule, and support," says Cindi. "I would like to thank my theater hubby (Scott) for providing me with my bodacious booty!," she adds. "A big thank to the cast and crew for their patience, laughter, and camaraderie."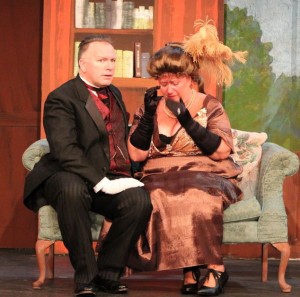 March 2, 2017.
RELATED POSTS.