Side-splitting comedy 'Play On!' opens at The Lab on March 10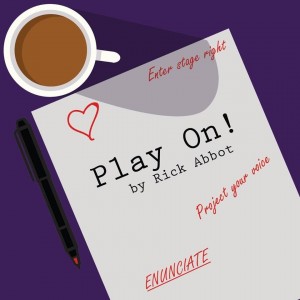 Playwright Rick Abbot's side-splitting comedy Play On! opens at The Laboratory Theater of Florida on March 10.
This hysterical story follows a community theater group trying desperately to put on a murder-mystery titled "Murder Most Foul" in spite of maddening interference from a haughty playwright named Phyllis Montague, who keeps revising the script even though the opening is just four days away! Act I depicts a rehearsal of the dreadful show, during which the playwright repeatedly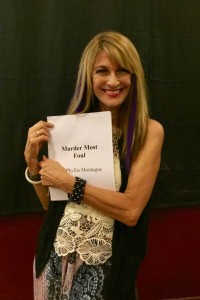 interrupts the actors with on-the-fly revisions. Act II portrays the near-disastrous dress rehearsal. And the uproariously funny final act showcases the actual performance in which anything that can go wrong does. When the author decides to give a speech on the state of the modern theater during the curtain calls, the audience is treated to a madcap climax of a thoroughly hilarious romp. Even the sound effects garner their share of laughter.
"This show is so funny, you might just fall out of your seat with laughter," warns Artistic Director Annette Trossbach (3rd photo). "This is one of the funniest shows I've ever read and is probably the funniest thing you'll see all season. Your face will hurt from all the smiling."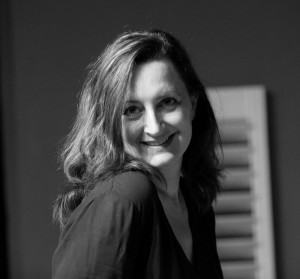 For those who like points of comparison, Play On! possesses a remarkable number of similarities with the better known backstage farce Noises Off! Both are three-act plays that lampoon the behind-the-scenes antics of producing a dreadful community theater play. The director, stage manager, dumb young actress and drunken male actor are character types common to both plays. But there's no plagiarism here. Abbot penned Play On! two years before Noises Off! was written, so of the two, it's the seminal work.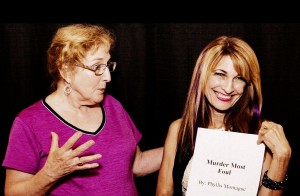 "Play On!" stars Scott Carpenter (Art), Cindi Heimberg (Deathtrap), Steven Coe (Wings), Rachel Dominguez (The Best Man), Mike Dinko (An Empty Plate in the Cafe du Grand Boeuf), Kendra Weaver (Scrooge TV), Louise Wigglesworth (The Velocity of Autumn), Gerrie Benzing (The Best Man), Yvonne Shadrach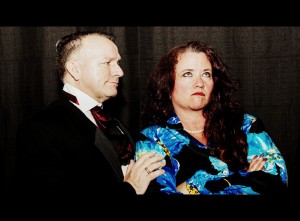 (Calendar Girls), and Kayleigh O'Connell, who makes her Lab Theater debut.
Carmen Crussard (Scrooge TV) directs.
March 2, 2017.
RELATED POSTS.