Patricia Clopton admonishes, 'don't let Juanita drink alone'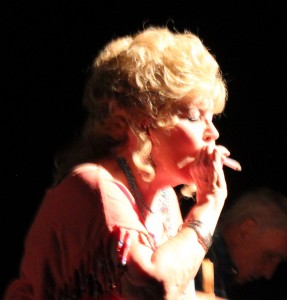 On stage for ten scintillating performances at Lab Theater is Del Shores' cult classic Sordid Lives. The show features a preposterous backstory, volatile characters and a gem of cast compliments of Director Scott Carpenter. One of the most loveable characters in the entire story is Juanita Bartlett played by Patricia Clopton.
Juanita is the chain-smoking, beer-guzzling town drunk who imparts dry-wit and homespun aphorisms with the smoothness of a Martini Riserva Ambrato Vermouth. In Clopton's capable hands, she gives life to a character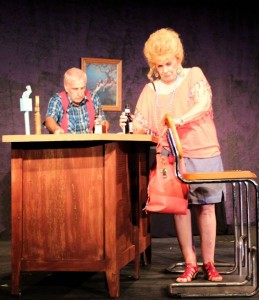 that we can all aspire to emulate!
Patricia cops to being plumb tickled to be a member of such a "durned crazy" cast of characters. She has entertained theatergoers for the past 20 years on a variety of Southwest Florida stages including Florida Repertory Theatre, Theatre Conspiracy, Laboratory Theater, Herb Strauss Theater and Cultural Park. She was last seen at the Lab in Calendar Girls.
Clopton would like to give a "big ol' shout-out to Big Bertha's Ballet and Taxidermy for a-creat'n a hari and make-up style you just can't take your eyes off of."
O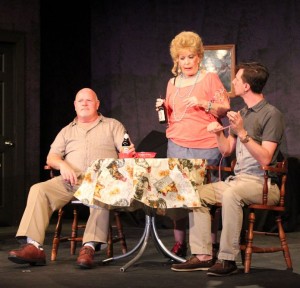 ne final thought. You just can't let Juanita drink alone.
So come to Lab Theater and "enjoy this here funny business, ya hear?"
September 20, 2017.
RELATED POSTS.