Spotlight on 'Veronica's Room' playwright Ira Levin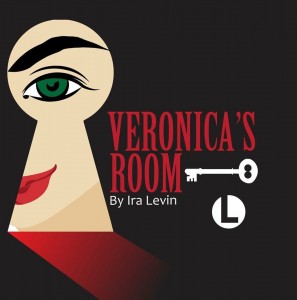 How do you follow cult classics such as Whatever Happened to Baby Jane: A Parody of the Horror and Sordid Lives. If you're Lab Theater, you get dark, dirty and downright disturbing. So on October 20, The Lab brings to the stage Veronica's Room, a nasty little mystery thriller by Rosemary's Baby author Ira Levin that explores the thin line between fantasy and reality, madness and murder.
Ira Levin may have been a better novelist than playwright, but opinions vary and excellent arguments can be made for either proposition. But it is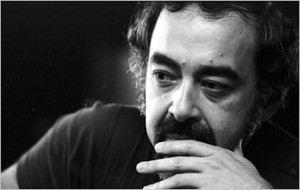 inarguable that Rosemary's Baby, The Stepford Wives and The Boys from Brazil are better known than Deathtrap, No Time for Sergeants and Veronica's Room. What's more, the movies into which his books were converted have exercised a far more pervasive effect on the filmmaking genres of horror, sci-fi and psychological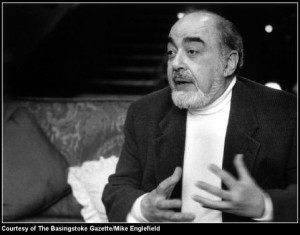 thrillers than the impact his plays have exercised on theater.
"Combining elements of several genres — mystery, Gothic horror, science fiction and the techno-thriller — Mr. Levin's novels conjured up a world full of quietly looming menace, in which anything could happen to anyone at any time," wrote New York Times literary critic Margalit Fox following Levin's death in November 0f 2007. "In short, the Ira Levin universe was a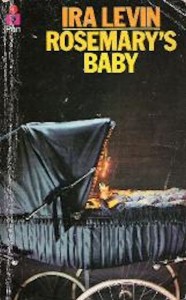 great deal like the real one, only more so: more starkly terrifying, more exquisitely mundane."
In Rosemary's Baby (Random House, 1967), a young New York bride may have been impregnated by the Devil. With strange occurrences happening in her apartment building compliments of a satanic coven with designs on her unborn child, new bride Rosemary Woodhouse doesn't know who to trust, including her own husband. In The Stepford Wives (Random House, 1972), the women in an idyllic suburb appear to have been replaced by complacent, preternaturally well-endowed androids. And in The Boys From Brazil (Random House, 1976), maniacal Auschwitz doctor Josef Mengele plots to clone a new Adolf Hitler from the old from his base of operations in South America.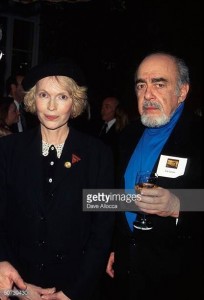 Roman Polanski turned Rosemary's Baby into a frightening feature film starring Mia Farrow as Rosemary and John Cassavetes as her husband. But the importance of the book and film inhered in the wave of satanic-themed horror movies that Rosemary's Baby spawned – such as The Exorcist (1973) and The Omen (1976).
For its part, Stepford Wives similarly ignited Hollywood's imagination, and Levin confessed to being rather bemused that that the phrase "Stepford wife" and even "Stepford" had entered the English lexicon as an adjective denoting anything robotic or acquiescent. He was not amused, however, at the tide of popular Satanism his work appeared to unleash.
"I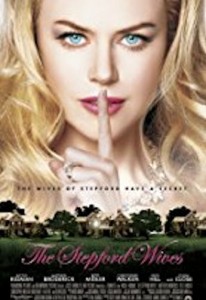 feel guilty that Rosemary's Baby led to The Exorcist, The Omen," he told The Los Angeles Times in 2002. "A whole generation has been exposed, has more belief in Satan. I don't believe in Satan. And I feel that the strong fundamentalism we have would not be as strong if there hadn't been so many of these books. Of course," he was quick to add, "I didn't send back any of the royalty checks."
Although his father wanted him to take over the family toy business, Levin wanted to be a writer. In his senior year of college, Ira entered a television screenwriting contest, and although he was only a runner-up, he sold his entry to the NBC television network for its Lights Out series. The episode aired in 1951.
W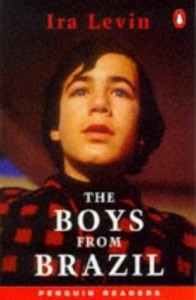 hile writing for Lights Out and The U.S. Steel Hour, Levin worked on his first novel, a murder mystery titled A Kiss Before Dying. Widely praised by critics for its taut construction and shifting points of view, the novel tells the story of a coldblooded, ambitious young man who murders his wealthy girlfriend, gets away with it, and becomes involved with her sister. In addition to critical acclaim and commercial success, the novel garnered Levin the Edgar Award for Best First Novel and became a 1956 feature film starring Robert Wagner, Virginia Leith, Joanne Woodward and Mary Astor. (Matt Dillon starred in a 1991 remake.)
After a stint in the Army, Levin enjoyed some success with his adaptation of M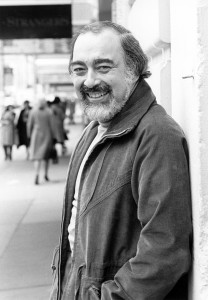 ac Hyman's humorous novel No Time for Sergeants, about a military recruit from the country. The Broadway production featured Andy Griffith and Don Knotts.
Four years later, Critic's Choice (1960) had a modest six-month run before being turned into a movie starring Bob Hope. But subsequent productions largely floundered. His greatest disappointment may have been the 1965 musical Drat! That Cat!, a comedy about a thief. Not only did he write the book for the play, Levin also wrote all the lyrics for the music. Although the cast included Lesley Ann Warren, Elliott Gould and Charles Durning, the show ran for only eleven previews and eight performances before it closed.
But his swan song, Deathtrap,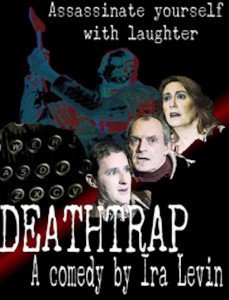 all but erased his mid-career theatrical malaise. It is still the longest running mystery in the history of Broadway and is still a community theater favorite, as Lab Theater proved with its production in Season Six.
Deathtrap actually came five years after Veronica's Room. It was uniformly considered a flop after its release in 1973, and largely forgotten for decades, but a revised version of the script has found new life with community theater and small production companies who are attracted to the two-act play because of its well-defined four-person cast, simple, one-room set and troubling plotline in a culture plagued by psychopaths and serial killers hiding in plain sight.
As a result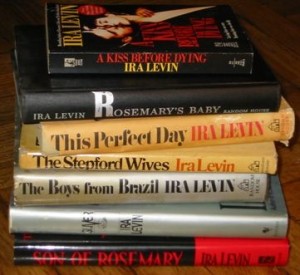 of the overwhelming success of Rosemary's Baby, Stepford Wives, Boys from Brazil and Deathtrap, Levin wrote only two more novels during his lifetime. Sliver (1991) told the story of a woman being watched by the owner of her high-tech apartment building, and was later turned into a movie starring Sharon Stone. And in 1998, Levin tried to capitalize on his earlier success with Son of Rosemary: The Sequel to Rosemary's Baby, but it didn't capture readers' interest as much as the original had.
I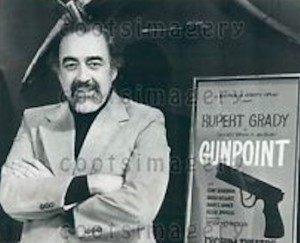 ra Levin died at the age of 78 of a heart attack on November 12, 2007 in his New York City apartment. Even after his death, his books have remained popular. In 2010 Corsair Publishing reissued several of his novels in paperback, including Rosemary's Baby and The Stepford Wives.
In 2014, it was announced that Wolverine scribe Mark Bomback will be adapting Veronica's Room for TWC-Dimension, which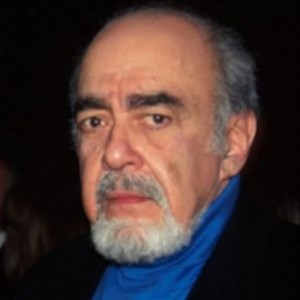 has acquired the rights to the thriller. Bomback's credits also include Dawn of the Planet of the Apes, Unstoppable and Fifty Shades of Grey. If TWC sounds familiar, it's because it was co-founded by Harvey Weinstein, who's been forced to resign in the face of sexual harassment allegations voiced by Ashley Judd, Rose McGowan and other former employees. Drawing analogies to Ira Levin's Deathtrap, Page Six correspondent Ian Mohr reports that the disgraced movie mogul's disgruntled brother, Bob Weinstein,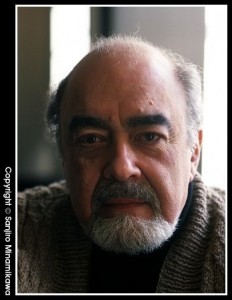 may have been the mastermind behind the lurid expose' that led to Harvey Weinstein's downfall. There may have been a taste for vengeance in the brother's fateful move, as another insider said, "Bob wanted Harvey to get what's coming to him."
It remains to be seen how the reshuffling at TWC impacts on the production of Veronica's Room.
October 9, 2017.
RELATED POSTS.