Focus on Marta Sand, who plays Mimi, the girl in the gilded cage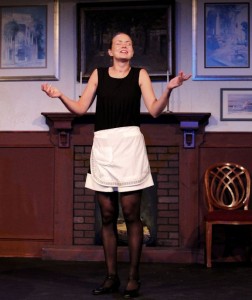 On stage now at Lab Theater is Michael Hollinger's tragicomedy An Empty Plate in the Café du Grand Boeuf. The preposterous plot premise and farcical comedy aside, Empty Plate is at heart a poignant portrayal of how people from every station in life yearn for that which they cannot have. And one of the characters from that Parisian bistro is its hostess, the beautiful, demur Mimi played by acting newcomer Marta Sand.
Mimi is a lovely and charming woman who wants and deserves more from life than she gets. She is mired in a loveless relationship to the café's head waiter, Claude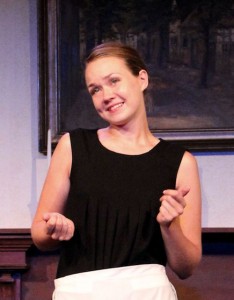 (brilliantly played by Mike Dinko), who yearns instead for a young waiter-in-training by the name of Antoine (convincingly reprised by Juan Alejandro). And though her role as hostess is to welcome guests to the ristorante, its only patron is the wealthy American who owns it. And so she wiles away her days and nights polishing the porcelain china and folding linen napkins that no one but Victor and his lady friend ever use, and now she is mysteriously absent and Victor resigned to starve himself to death in their presence.
In essence, Mimi is an delicate bird trapped in a gilded cage, as the playwright underscores in a scene in which Mimi decides to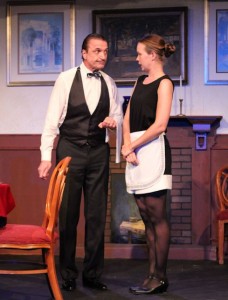 leave Claude and the café and enters the dining room dressed in a smart white dress, matching fur-collared jacket and pill box hat a' la Jacqueline Bouvier Kennedy. A different out every day of the week is what you get when you marry a millionaire, she laments. But during her 1,000 days in the White House, Jackie Kennedy felt oppressed, saying famously that she "felt like a moth banging on the window pane." Or as Ronald Reagan remarked when his term ended, "I'm not going to tell you that I didn't enjoy being President. I did. But in a way, you're a bird in a gilded cage."
The idiom was popularized by a sentimental ballad composed by Arthur J. Lamb and Harry Von Tilzer that became one of the most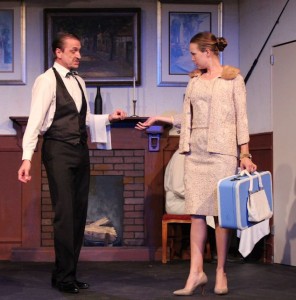 popular songs of 1900 reportedly selling more than two million copies in sheet music. It describes the sad life of a beautiful woman who has married for money instead of love.
The ballroom was filled with fashion's throng,
It shone with a thousand lights,
And there was a woman who passed along,
The fairest of all the sights,
A girl to her lover then softly sighed,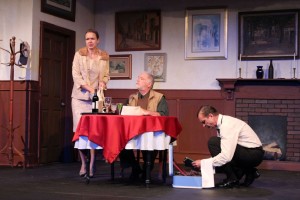 There's riches at her command;
But she married for wealth, not for love, he cried,
Though she lives in a mansion grand.
CHORUS
She's only a bird in a gilded cage,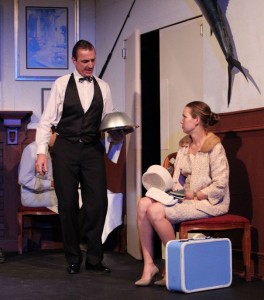 A beautiful sight to see,
You may think she's happy and free from care,
She's not, though she seems to be,
'Tis sad when you think of her wasted life,
For youth cannot mate with age,
And her beauty was sold,
For an old man's gold,
She's a bird in a gilded cage.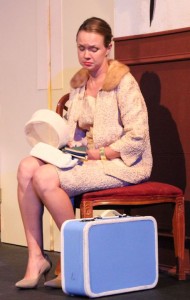 I stood in a churchyard just at eve',
When sunset adorned the west,
And looked at the people who'd come to grieve,
For loved ones now laid at rest,
A tall marble monument marked the grave,
Of one who'd been fashion's queen,
And I thought she is happier here at rest,
Than to have people say when seen.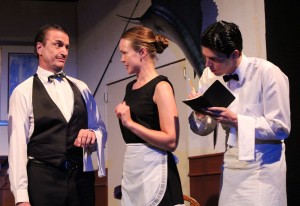 It's clear from her performance that Sand not only gets her character, but lives her angst. She more than wins the audience's sympathy. She, more than any other character in the Café du Grand Boeuf, breaks the audience's heart. Perhaps that's because the audience would like to see her fly away and be happy or because all of us settle at one time or another for a life we don't really desire or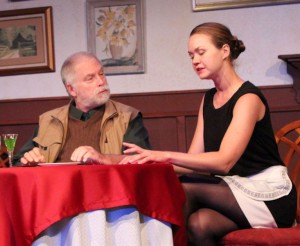 deserve. It's true. There's a little Mimi in all of us, and Marta Sand's sensitive and graceful portrayal brings us face to face with the man or woman in the mirror.
No doubt Sand's understanding and identification with her character traces its origins to the city of Riga, where she was born and raised. A UNESCO World Cultural and Natural Heritage city known as the pearl of architecture, Riga is a cultural center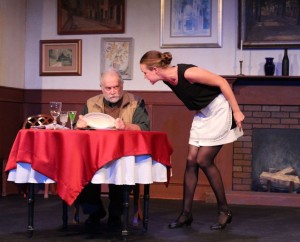 with museums and concert halls known for its wooden buildings, medieval Old Town and art nouveau architecture.
"She is a tall human being who likes long-lasting friendships and braided hairdos," states the Lab Theater Playbill in its description of the performer. "After studying and working in Latvia, Estonia, Nebraska and Chicago, she and her husband Jeremy moved to Cape Coral, Florida to play more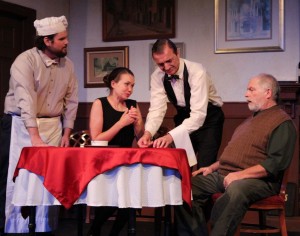 disc golf. She feels sad about the dead raccoons, opossums, and animals hit by cars. Marta works on sets as a crew member and a cast member and is very happy to have met all of the hardworking people involved in the production of An Empty Plate in the Café du Grand Boeuf."
Related Posts.