Brenda Kensler returns to the stage in 'Sirens' as Rose Adelle Abrams
Opening on Friday at Lab Theater is Deborah Zoe Laufer's Sirens, starring Patrick Day as songwriter Sam Abrams, Brenda Kensler as his wife of 35 years, Rose, Holly Hagan as the Siren (as well as Leah Adams and the waitress) and Juan Alejandro as Richard Miller.
Kensler is better known to Lab Theater audiences as an accomplished director. Her last two productions were Lab Theater tour de forces. Last summer, it was Calendar Girls, an emotionally-charged story by playwright Tim Firth that revolves around a women's group whose pedestrian focus on the ancient arts of jam-making, flower-pressing and crafts is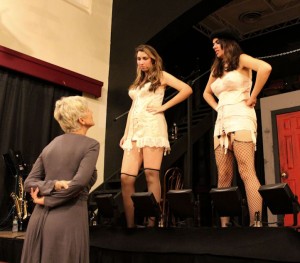 suddenly disrupted when one of its members loses her husband to lymphoma. To raise money for the local cancer ward, the ladies have nude photos of themselves taken for a calendar. And before that, it was the irrepressible, unforgettable, monumental musical Cabaret, in which every performance sold out well in advance of the opening curtain.
Brenda attended Eastern Michigan University, and later taught elementary school. At 47, she returned to dance classes, with an emphasis on performance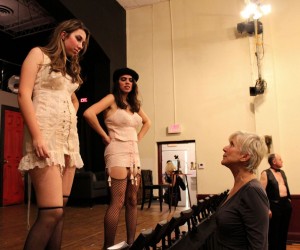 and musicals. Her first show was 42nd Street, followed by Sweet Charity, Hair and Forum. After making the move to Florida, she was in How to Succeed in Business and The Graduate (which was her first Lab Theater role), but regards her most life-changing role as Ida in Cemetery Club.
Brenda's first directing experience was Love, Sex and the I.R.S. In addition to Calendar Girls and Cabaret, Brenda has directed Frankie and Johnny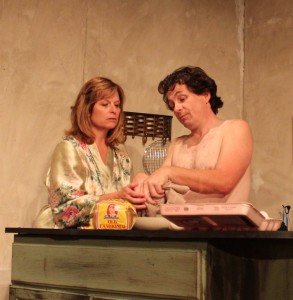 in the Clair de Lune and the 2014 summer stock stand-out, Standing on Ceremony: The Gay Marriage Plays.
Posted July 13, 2016.
Related Posts: