'Baby Jane' parody play dates, times and ticket information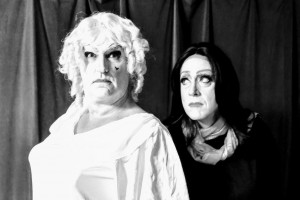 Play: Whatever Happened to Baby Jane: A Parody of the Horror
Playwright: Dale Guzman
Synopsis: This is a parody of the iconic film Whatever Happened to Baby Jane starring Joan Crawford and Bette Davis.
Director: TBA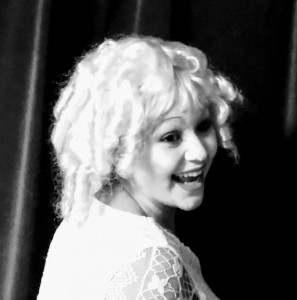 Cast: The Lab has cast men in the roles made famous by Joan Crawford and Bette Davis. Randy Jones stars as Jane with Rob Green playing the role of Blanche. Joining Jones and Green are Patrick Erhardt as Mrs. Bates, Jack Weld as Edwin Bates and Kayleigh O'Connell as Elvira. Also appearing in "Whatever Happened to Baby Jane: A Parody of the Horror" are Steven Coe, Cindi Heimberg, Patrick Rogers, Eren Sisk, Holly Hagan and Yancy de la Roz as Little Jane.
Play Dates and Times: 8:00 p.m. on June 16, 17, 23, 24 and 30 and July 1, 7, 8, 14 &15, with two 2:00 p.m. matinees on Sunday, July 2 and July 9, 2017
Ticket Info: $23 for adults, $20 for seniors/military, and $10 for students.
Where: 1634 Woodford Ave., Fort Myers 33919
Info: 239-218-0481 or http://LaboratoryTheaterFlorida.com.
May 30, 2017.
RELATED LINKS.