Holly Hagan back on stage at The Lab in 'Whatever Happened to Baby Jane: A Parody of the Horror'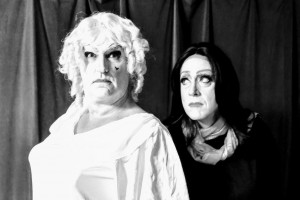 Opening June 16 at the Laboratory Theater of Florida is John Guzman's Whatever Happened to Baby Jane: A Parody of the Horror. The spoof seems on track to develop its own cult following in much the same way as Rocky Horror or Evil Dead. Included in the cast is Holly Hagan.
Holly just appeared as Arielle in The Lab's production of Zalman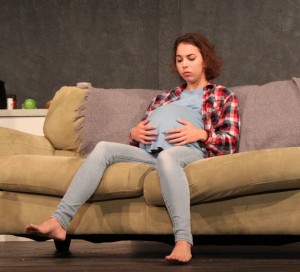 Velvel's 55 and Over. Prior to that, she was the app-crazed enchantress in Deborah Zoe Laufer's Sirens. Sweetly naïve and seemingly oblivious to the sexual innuendo and double entendre ladled into the lines of dialogue given to her in the play, Hagan's siren was unquestionably a statement role for the [then] 18-year-old actress.
Naïvety was also the order of the day in her role as the beautiful young heiress Olivia in The Lab's 2015-2016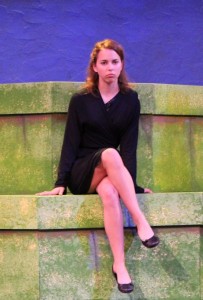 season ending production of William Shakespeare's Twelfth Night. Under Nykkie Rizley's expert direction, Hagan portrayed the young heiress not as a rich noblewoman consumed with propriety and her newfound station in life, but more as an inexperienced woman who suddenly discovers she's free to explore her sexuality and vent her latent carnal desires for the very first time.
Prior to Twelfth Night, Holly was serving up drinks to the well-lubricated Eight as they gathered in the Red Nose Inn to meet the press over allegations of sexual harassment and impropriety by the legendary he-ain't-no-saint Nick in The Eight: Reindeer Monologues. Hagan's other acting credits include Angela in Stage Kiss, Thomasina Coverly in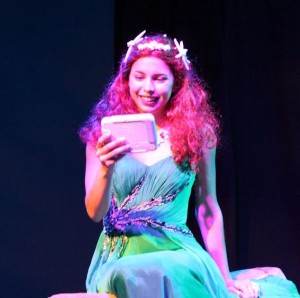 Arcadia, Soupy Sue in Urinetown and Kate Keller in The Miracle Worker. Holly was also a member of the team of actors who performed Ben Lamoureux's one-act play, Bird Flew, which was both the judges' and people's choice in Lab Theater's 24-Hour Playwriting Project on December 6, 2015.
May 30, 2017.
RELATED LINKS.