Canterbury School's 'Elf' wins 2023 HSMTA Outstanding Overall Performance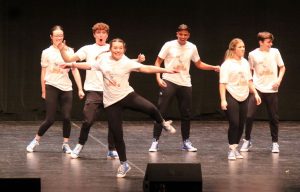 The High School Musical Theatre Awards took place last night at the Barbara B. Mann Performing Arts Hall. Started in 2008 by Barbara Mann GM Scott Saxson, the High School Musical Theatre Awards celebrate local high school actors, orchestras, their musical productions and the hard work those students do every year.
Eight schools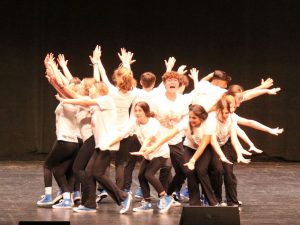 participated in the event. Bishop Verot Catholic High School, Bonita Springs High School, Canterbury School, Cypress Lake High School, Ida S. Baker High School, Island Coast High School, Lehigh Senior High School and North Fort Myers High School each performed scenes and/or medleys from the musicals they brought to the stage earlier this year.
A six judge panel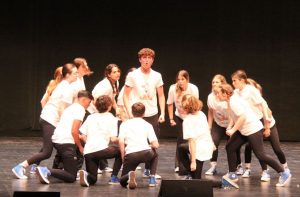 composed of William Brisky, John Anthony Klinko, Julie Kurtz, Megan Jimenez Leonard, Emily Longoria and Anna McCullers chose Canterbury School's performance of Elf the Musical as this year's Outstanding Overall Production.
While School Director Aaron Jackson was rendered virtually speechless,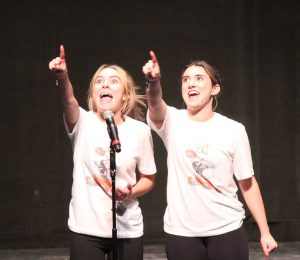 his spirited Elf cast and everyone else in attendance erupted into screams of joy and thunderous applause when Master of Ceremonies and NBC-2 Meteorologist Lauren Hope announced the winner.
Canterbury's Julian Viacava also took honor for Outstanding Performance in a Male-Identifying Role.
Canterbury School's theatre program provides a comprehensive education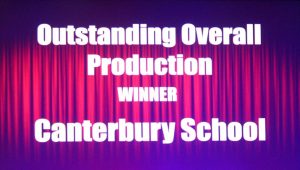 in the art of performing, the history of the stage, and technical aspects of theatre. Under the guidance and direction of Aaron Jackson and Michael Lynch, Canterbury thespians showcase their abilities at several events throughout the year, which are highly anticipated by students, faculty and members of the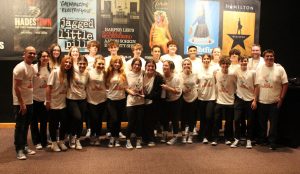 Southwest Florida community.
May 5, 2023.
RELATED POSTS.
Eight area schools take part in this year's High School Musical Theatre Awards