'Young Frankenstein' an unforgettably hilarious Transylvania adventure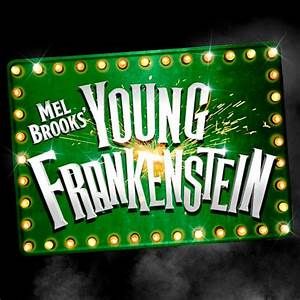 Opening on September 30 at New Phoenix Theatre is Young Frankenstein, the musical in which Mel Brooks' madcap comedy collides with Mary Shelley's classic monster tale.
The mad scientist of legend, Victor Frankenstein, has died and bequeathed everything to his grandson, but young Frederick wants no part of his family's notorious legacy. Still, a castle is a castle and Fred travels to Transylvania to settle granddad's estate. Upon his  arrival, he meets the grandson of Victor's loyal henchman, Igor (pronounced "Eye Gore"), who tries to convince Fred (who, coincidentally, is dean of anatomy at the New York's Johns, Miriam and Anthony Hopkins  School of Medicine) to continue Victor's important work ("Together Again"). In fact, the happy hunchback has already hired a beautiful and vivacious lab assistant by the name of Inga for Herr Fred ("Roll in the Hay").
Following eerie violin music, Fred and Inga find the secret entrance to Victor's lab (secret entrances are always behind a book case, right?), where they discover that the musician is none other than Frau Blucher (whose spoken name frightens the horses), who turns out to have been more than merely Victor's housekeeper ("He Vas My Boyfriend"). After reading over his grandfather's notes, Fred gives in to temptation and decides to create a new man with the brain of a scholar ("Life Life").
But is Frederick doomed to repeat the mistakes of his grandfather? Or will he succeed where the others have not and turn his Monster into a dapper, intelligent "Man about Town"? As importantly, will Fred end up with Inga, his fiancée Elizabeth or neither? And who will quench the passion that's smoldering inside Elizabeth's burning bosom?
Young Frankenstein is a hilarious take on the classic horror story, combining zany antics, a witty script, catchy songs, and high energy comedic performances for one unforgettable, hilarious adventure in Transylvania.
So prepare to be scandalized.
Young Frankenstein opens September 30 and runs through October 24.
August 21, 2021.