'Last Schwartz' play dates, times and tickets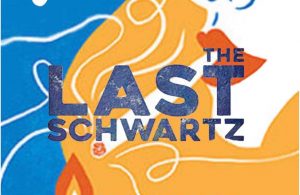 Play:  The Last Schwartz
Playwright:  Deborah Laufer
Genre:  Dark comedy
Synopsis:  Dysfunctional to a tee, the Schwartz family convenes on the Catskills for the one-year memorial of the family's patriarch and to decide whether or not they should sell the family home.
What the Critics Said:
"The Last Schwartz is rollicking, sad, shocking, goofy, and thoughtful. It is comic drama firing on all cylinders, a superb work of theater by a playwright in full command of her considerable gift for character and dialogue. It's the hit of the festival and an absolute must-see, a funny, wonderful, rewarding evening of theater."
"The Last Schwartz is that increasingly rare phenomenon in American theater: It has a discernable plot.  And that plot revolves around real characters who learn and grow and break things and fix them and that compel the audience to care about them." The Washington Times (http://dzlaufer.com/the-last-schwartz-washington-times.htm)
Director:  Brenda Kensler
Cast:
Norma:  Donna Richman
Herb:  Michael Murray
Bonnie:  Cindi Heimberg
Simon:  Scott Carpenter
Gene:  Jason Drew
Kia:  Emilie Baartman
Play Dates and Times: February 16-26, with performances on Thursdays and Fridays at 8, Saturdays at 6 and Sundays at 3.
Tickets: www.newphoenixtheatrefortmyers.org
Location: 13211 McGregor Blvd. #1, 2, Fort Myers, FL 33919
February 12, 2023.