'Full Monty' play dates, times and ticket info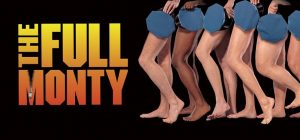 Play:  The Full Monty
Book:  Terrence McNally
Score:  David Yazbek
Synopsis:  While spying on their wives at a "Girls' Night Out" at Tony Giordano's club, six unemployed steelworkers from Buffalo see how much they enjoy watching male strippers. Jealous, out of work and feeling emasculated, the men come up with a bold and unclothed way to make some quick cash. They'll become male strippers too. In fact, they'll be better than the Chippendales their wives were gaga over because they'll go all the way and do the full monty.
Awards: Nominated for 10 Tonys, including Best Musical, Best Book of a Musical and Best Original Score and the Drama Desk Award for Outstanding Music, along with 10 other Drama Desk nominations.
Director:  TBA
Cast:  TBA
Play Dates and Times:  February 27, 28 & 29 and March 5, 6, 7, 12, 13, 14, 19, 20 and 21 at 8:00 p.m., with 3:00 p.m. matinees on March 1, 8, 15 and 22.
Tickets: Call 239-284-5214 or visit http://www.newphoenixtheatrefortmyers.org.
Place:  13211 McGregor Blvd, Fort Myers 33919.
December 22, 2019.