Mary Poppins takes flight at TNP in March – for real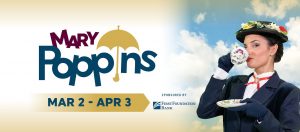 The Naples Players is performing Mary Poppins March 2 through April 3. In this production, everyone's favorite nanny really does fly!
To accomplish the feat safely, TNP is working closely with ZFX, a complete provider for all flying effects. But flying two volunteer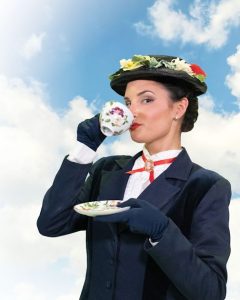 actors 20 feet in the air is certainly a tall order, and there will be two to three trained staff manning the flight process to ensure that the actors are safe.
Still, TNP's Director of Production, Trevor Long, says the responsibility is mentally taxing.  "You're constantly thinking, 'I know I checked it but …. I better do it again,' and you're more aware of everything than with a normal backstage responsibility. [Technical Director] Chase [Lilienthal] will be intimately involved with the installation and rehearsals."
So join young Jane and Michael Banks on a magical journey into glittering worlds.
And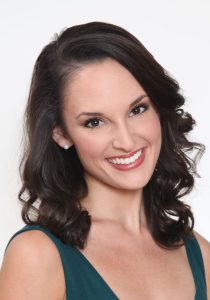 with all the nostalgia of the iconic 1964 film, Mary Poppins says, "Practically perfect people never permit sentiment to muddle their feelings." But adults will find the show irresistibly full of reminiscences.
Mary Poppins is directed and choreographed by Dawn Lebrecht Fornara, Charles Fornara provides musical direction. Elizabeth Marcantonio stars in the title role, with Olivia LaChance and Aiden Thayer playing Jane and Michael Banks, James Little and Tina Maroni playing their parents, George and Winifred, and Bret Poulter playing Bert. The cast also includes (in alphabetical order): Ethan Brendel, Dede Brownlee, Belinda Conigliaro, Nathan Eichhorn,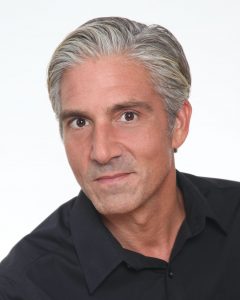 Vivienne Engelmann, Frankie Federico, Lisa Federico, Ava Foley, Jeremy Giovinazzo, Kay Harkins, Lin Hart, Kelsey Lefrenias, Joseph Loiacono, Paul Lopresti, Harry Mccartney, Natalie Minter, Abigail Nelson, Les Prebble, Tom Rex, Eileen Reynolds, Brittany Ringsdore, Avery Roschek, Sue Smith, Bonnie Thayer, Norman Toback, Kenny Tran, Lorelai Vega, Lindsey Walsh, Ciaran Welch, And Jack Weld.
Tickets are expected to sell out quickly.  A Red Carpet event open to the public is slated for Wednesday, March 2 from 6:30- 7:30 p.m. and features local vendors, food, drinks, and live music from the band Chariot.  A sensory friendly performance will be held on March 15th at 7:30.p.m.