Productions yet to come during TNP's current season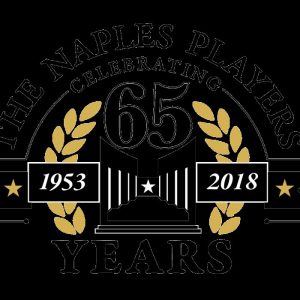 The Naples Players (TNP) 65th Anniversary Season is now under way and it is packed with dazzling musicals, heartfelt comedies, magical adventures and the world premiere play written by a local playwright. The diverse programming is designed to provide Southwest Florida with high-quality, fully realized artistic productions that appeals to TNP's seasoned and novice theatre-lovers.
"Our 65th Anniversary season showcases the reasons that The Naples Players has become one of the leading theatres of its kind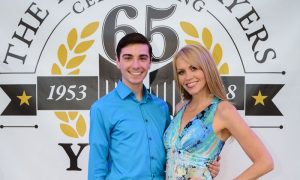 in the country," says The Naples Players' Artistic Director Bryce Alexander. "A season about dreams, and the way we achieve our dreams together – we could think of no better way to celebrate the last 65 years while looking forward to the next."
Here's what you'll see during the remainder of TNP's 2018-2019 season:
Peter and the Starcatcher (Family Friendly Comedy)

Tony-winning Peter and the Starcatcher up-ends the century old story of how a miserable orphan comes to be The Boy Who Would Not Grow Up (a.k.a. Peter Pan). From marauding pirates and jungle tyrants to unwilling comrades and unlikely heroes, Peter and the Starcatcher playfully explores the depths of greed and despair… and the bonds of friendship, duty and love. Written by Rick Elice, based on the novel by Dave Barry and Ridley Pearson, and with music by Wayne Barker, this imaginative and magical story will be performed in Blackburn Hall October 3-28, 2018.
June & Jason's Survival Guide to Divorce (TNP's First World-Premiere Comedy)

Reminiscent of great sitcom humor, this quick-witted comedy introduces an unforgettable collection of zany neighbors and friends who try to save June and Jason from a looming divorce. Fun and fresh, June & Jason's Survival Guide to Divorce comes from the wild and creative mind of local playwright and actor Laura Lorusso. It will be performed in Tobye Studio Exclusive October 24-November 18, 2018.
Irving Berlin's White Christmas (Holiday Musical)

Veterans Bob Wallace and Phil Davis have a successful song-and-dance act after World War II. With romance in mind, the two follow a duo of beautiful singing sisters to their Christmas show at a Vermont lodge, which just happens to be owned by Bob and Phil's former army commander. The dazzling score features 17 well-known Irving Berlin standards including "Blue Skies," "I Love a Piano," "How Deep Is the Ocean" and the perennial favorite, "White Christmas." Based on the beloved and timeless Paramount Pictures film of the same name, this heartwarming musical adaptation features a book by David Ives and Paul Blake. It will be performed in Blackburn Hall November 28-December 23, 2018.
Don't Dress for Dinner (Comedy)

With a gourmet caterer and an alibi courtesy of his friend, Robert, Bernard's plans for a romantic rendezvous with his mistress are complete. But when Bernard's wife learns that Robert will be visiting for the weekend, she decides to stay in town for a surprise tryst of her own… setting the stage for a collision course of assumed identities and outrageous infidelities. The cook is Suzette, the lover is Suzanne, the friend is bewildered, the wife is suspicious, the husband is losing his mind, and everyone is guaranteed a good time at this hilarious romp through the French countryside. Penned by Marc Camoletti and adapted by Robin Hawdon, this clever and rollicking comedy centers will be performed in Blackburn Hall January 16-February 10, 2019.
Marjorie Prime (Pulitzer Prize Finalist)

In the future, the inevitable pain of losing a loved one is mitigated through artificial intelligence. As 85-year-old Marjorie loses the ability to recall memories at will, her daughter and son-in-law provide her with a "prime," an A.I. hologram of her late husband Walter. The vaporous and shifting nature of memory and the power it holds in relationships is illuminated as Walter Prime begins to assimilate the stories of Marjorie's memories as his own. Written by Jordan Harrison, this insightful and visionary story will be performed in Tobye Studio Exclusive February 6-March 3, 2019.
Guys & Dolls (Musical Comedy)

Considered one of the greatest musicals of all time, Guys and Dolls is filled with some of the most wonderful show tunes ever written, including "Luck Be a Lady," "I've Never Been in Love Before," and the irrepressible anthem "Sit Down, You're Rockin' the Boat." Guys and Dolls will put a spring in your step and a smile on your face and remind you how much fun it is to see a revival of a classic American musical! With book by Abe Burrows and Jo Swerling, music and lyrics by Frank Loesser and based on The Idyll of Sarah Brown and characters by Damon Runyon, this masterful and unforgettable musical will be performed in Blackburn Hall March 6-April 7, 2019.
Always a Bridesmaid (Comedy)

In this hilarious comedic romp, four friends have sworn to keep the promise they made on the night of their Senior Prom: to be in each other's weddings…no matter what. More than thirty years later, these Southern friends-for-life are still making "the long walk" for each other, determined to honor that vow. Written by Jamie Wooten, Jessie Jones & Nicholas Hope, look for this quirky and loveable play to be performed in Tobye Studio Exclusive March 27-April 20, 2019.
Lost in Yonkers (Comedy)

During the 1940s, two young brothers find their lives turned upside down when their father moves south for work, leaving them with their no-nonsense grandmother, their loving but absent-minded spinster Aunt Bella, and her small-time hoodlum brother in a strange new world called Yonkers. This heartfelt and nostalgic Neil Simon comedy will be performed in Blackburn Hall May 1-26, 2019.
Posted August 1, 2018.