'Sister Act the Musical' opens at Sugden Theatre on June 29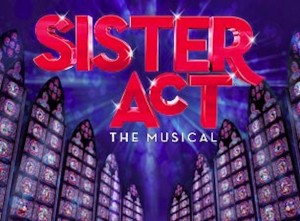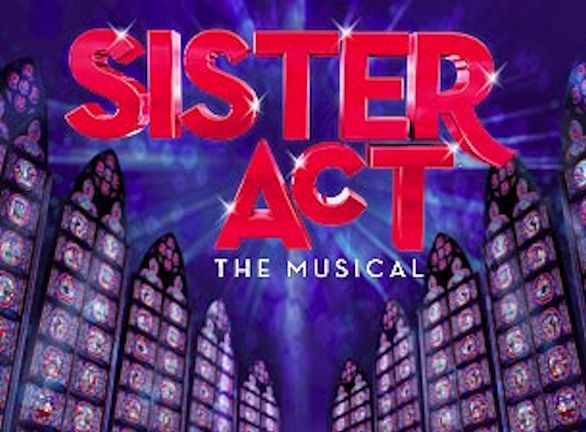 The Naples Players is performing Sister Act the Musical as its Summer Spectacular. This feel-great musical comedy is filled with powerful gospel music, rich loveable characters, outrageous dancing and a truly moving story that will leave audiences raising their voices to sing along well into the fall.
The show's inspiring hymnal is by Tony and eight-time Oscar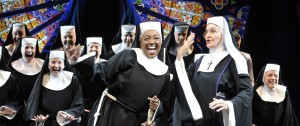 winner, Alan Menken (Newsies, Beauty and the Beast, Little Shop of Horrors). It was nominated for five-Tony Awards including Best Musical. Directed and choreographed with the creative, upbeat stylings of Dawn Lebrecht-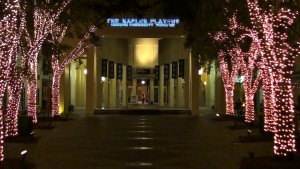 Fornara, and accompanied by a full orchestra led by Charles Fornara, TNP's production of Sister Act the Musical has more than a prayer of being the runaway hit of the summer in Southwest Florida.
"Sister Act is a sparkling tribute to the universal power of friendship," says TNP's Artistic Director Bryce Alexander. "In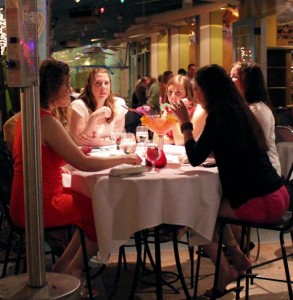 this time of political conflict, this story of acceptance and devotion is not only a fitting community conversation, but also an uplifting and exciting escape into the music and emotions that defined a generation."
The sparkling story follows disco diva, Deloris Van Cartier, who witnesses a murder. She is put in protective custody in the one place the cops are sure she won't be a found: a convent! Disguised as a nun, she finds herself at odds with both the rigid lifestyle and uptight Mother Superior. Using her unique disco moves and singing talent to
inspire the choir, Deloris breathes new life into the church and community but, in doing so, blows her cover. Soon, the gang is giving chase, only to find them up against Deloris and the power of her newly-found sisterhood.
Sister Act's cast of unforgettable characters includes
Deloris Van Cartier (Jasmine Vizena) the feisty, strong-willed, larger than life character with moves;
the haughty, well-spoken Mother Superior who is a stickler for rules (played by local songstress Debi Guthery);
the timid Sister Mary Robert who finds her voice (Erica Sample);
the bubbly, excitable Sister Mary Patrick (Gina Bucci); and
the confident, chilled-out gangster Curtis (Bret Poulter).
Sister Act includes music by Alan Menken, lyrics by Glenn Slater, book by Cheri Steinkellner & Bill Steinkellner, with additional book material by Douglas Carter Beane, The musical is based on the Touchstone Pictures Motion Picture, Sister Act, written by Joseph Howard.
"Sister Act is a show that brings people of all ages together to enjoy the music and friendship which is the heart of the story," says Alexander.
Sister Act opens June 29, with performances through July 30, 2017 at the TNP's Sugden Theater in Blackburn Hall, 701 5th Ave South, Naples, FL. (Thursdays at 7:30 p.m., Fridays & Saturdays at 8:00 p.m. and Sundays at 2:00 p.m.) Tickets are $45 adults, $35 subscribers and $10 students & educators. For tickets and more information visit www.naplesplayers.org
TNP offers a summer full of great entertainment including Stage 2 Improv's Summer Shows every Friday at 8:00 p.m. and Saturdays at 7:00 and 9:00 p.m. Shows run from May 19 – June 17. Tickets are $20 adults and $10 for students and Educators.
For tickets and more information about The Naples Players' upcoming shows at the Sugden Theatre, 701 5th Avenue South, Naples, visit www.naplesplayers.org or call (239) 263, 7990. Box office hours M-F 10-4, Sat 10-1 and 2-hours before showtime.