Studio Players casting for Wendy McLeod's 'Slow Food'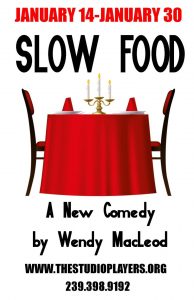 The Studio Players has announced a casting call for Slow Food by Wendy MacLeod (The House of Yes, Women in Jeopardy, Things Being What They Are) directed by Scott Lilly. The auditions will be held from 7:00-8:30 p.m. on June 15. The theater is casting three roles:
a Male and a Female 40-60 years old to play  a married couple celebrating their anniversary in Palm Springs; and
a Male 40-50 years old to play a colorful, wacky, somewhat flamboyant waiter in a Greek Restaurant.
Here's the set up: Irene and Peter just want to have a nice meal out on their big anniversary in Palm Springs. But their highly neurotic waiter, Stephen, will not bring them their food, and everything goes horribly, ridiculously wrong.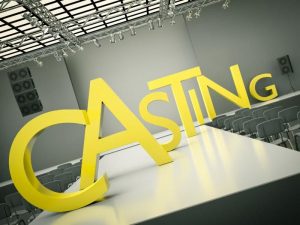 This absurd server will have them examining everything from their menu choices to their very future together! Will their shared desperation get them their spanakopita – or end their marriage?
As you can glean from this brief synopsis, this play requires excellent comedic timing by and among all three characters, so comedy experience is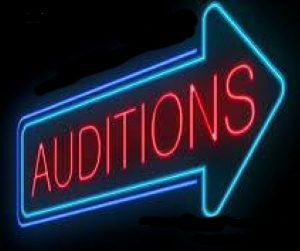 appreciated.
Rehearsals are scheduled to begin in mid-October, three to four nights per week at the Golden Gate Community Center.
For more information please email The Studio Players at info@thestudioplayers.org. Kindly attach a current picture along with acting experience. Sides and twenty pages from the script are available on the theater's website.