Spotlight on 'Grounded' actor Katie Pankow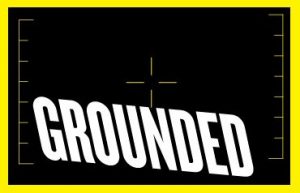 Katie Pankow is set to star in Theatre Conspiracy's production of George Brant's Grounded, which comes the Foulds Theatre stage for a limited engagement March 22-25. This one-woman show targets our assumptions about war, family, and the power of storytelling.
Theatre Conspiracy audiences will remember Katie from Swell Party.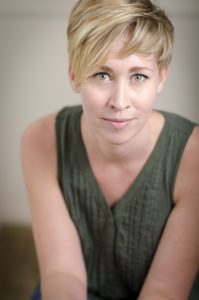 She also played the parts of Poppy Norton-Taylor in Noises Off (January 12-February 17, 2018), Belle (along with Mrs. Fezziwig, Martha Cratchit and many others ) in A Christmas Carol (December 8-29, 2017), and Maggie Saunders in Lend Me A Tenor (January 11-February 10, 2017) for the Herb Strauss Theatre at BIG ARTS on Sanibel. At the Off-Broadway Palm, Katie last played the role of Florence Unger in Odd Couple: Female Version (September 21-October 29, 2017). Other Off-Broadway Palm credits include Olivia Keegan in the delightful romantic comedy Things My Mother Taught Me (March 9-April 29, 2017), the loony, pot-smoking nightclub singer Bobbi Michele in Last of the Red Hot Lovers, Karen Brown in Unnecessary Farce,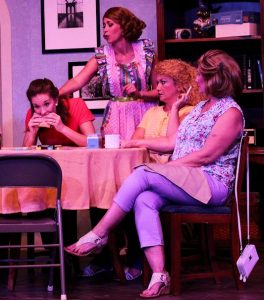 Gretchen in Boeing Boeing and Cecily Pigeon in The Odd Couple.
Katie graduated Summa Cum Laude from Florida Gulf Coast University in 2009 with a BA in English, and an MFA in Acting from the University of Florida. At UF, she trained in Alexander Technique, Lessac Vocal Technique, Laban Movement Analysis, stage combat, period movement, heightened language and Practical Aesthetics. She also performed in four productions at UF, vis: Ajax in Iraq, You Can't Take It With You, A Piece of My Heart and The Grapes of Wrath.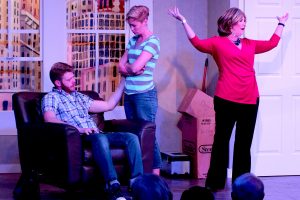 Pankow lives and works right here in Southwest Florida. Little known fun fact:  Katie lists among her many skills bubble gum and balloon animals, which means she's always a big hit with kids.
March 9, 2018.
RELATED POSTS.