Meet 'Seven Guitars' director actor Sonya McCarter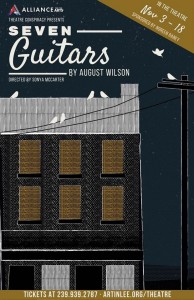 On stage in the Foulds Theatre at the Alliance for the Arts is Theatre Conspiracy's production of August Wilson's Seven Guitars. Sonya McCarter directs.
Seven Guitars revolves around a jazz guitarist and singer by the name of Floyd "Schoolboy" Barton. After serving time in jail on trumped up vagrancy charges, he comes back to Pittsburgh trying to convince his old love, Vera, to come with him to Chicago, where a sweet record deal awaits him. But Floyd has made a lot of mistakes, and he sets off on a journey to right his wrongs and prove to his community that he has changed. As soon as everyone is convinced and it seems as though things are finally going his way, Floyd is killed, and everyone's world comes crashing down once more.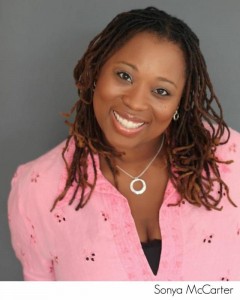 Each of the men grapple with what it means to be a man, and all of the characters struggle with how to get ahead in a world that seems to be set against everything they are.
This is the second August Wilson tome that McCarter has directed. She was at the helm last year for Theatre Conspiracy's production of Ma Rainey's Black Bottom. In fact, it was the enthusiasm of the audiences that turned out for that production that inspired Theatre Conspiracy Artistic Director Bill Taylor to stage Seven Guitars along with A Raisin in the Sun during its current, 2017-2018 season.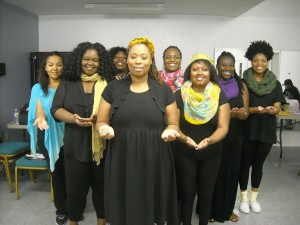 Back in 2015, Theatre Conspiracy embarked upon an initiative to find and nurture minority actors and cast them in one or two plays a year. With no small amount of trepidation, the Alliance-based theater company started out with Ntozake Shange's choreopoem, For Colored Girls Who Have Considered Suicide When the Rainbow is Enuf. Eighteen women of color turned out for the ensuing auditions. Impressed by the talent they demonstrated,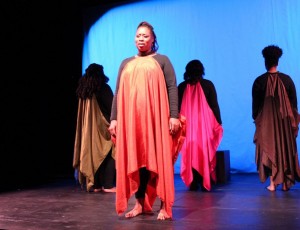 Taylor cast eight of them for seven roles. Sonya McCarter was among those who made it into the For Colored Girls cast.
At the time, the Fort Myers native and married mother of three was desperately searching for good local parts. She'd performed with The Naples Players and Cultural Park Theater in the Cape, but hadn't found enough meaty role to capture her interest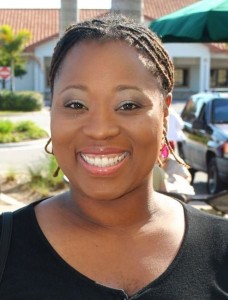 or challenge her talents. "As soon as I heard [that Theatre Conspiracy was doing the play] I'm like 'okay, I'm going to the audition,'" McCarter told WGCU's Amy Tardiff at the time. And she was rewarded with a soul-searching poem that resonated with all women, regardless of race.
But McCarter didn't perform in the following season's continuation of Theatre Conspiracy's ongoing effort to produce plays for minority artists geared toward minority audiences. She directed. The show was Lydia Diamond's The Bluest Eye, an adaptation of Toni Morrison's novel by the same name about a girl who despises her dark skin and prays for blue eyes.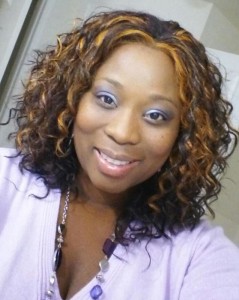 Then came her first opportunity to direct a play written by the legendary August Wilson when Taylor and Theatre Conspiracy produced Ma Rainey's Black Bottom last season. The show's reception in the local theater community was so overwhelming that Theatre Conspiracy is now planning to produce all ten plays in Wilson's Century Cycle, which chronicles the African-American experience in the 20th century.
"I've committed to doing one every year," Taylor told Fort Myers News-Press entertainment correspondent Charles Runnels earlier this year. "This is an opportunity for us to stand out and break the mold."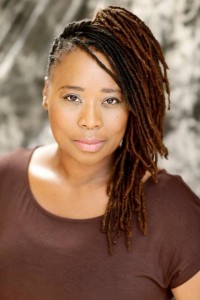 And McCarter is on board again – this time as both the show's director and an actor. She plays the role of Louise, a lively, independent, romantically-spurned landlady who owns and manages the tenant house where the play takes place.
With more August Wilson to come over the next eight years, chances are that local audiences will see a steady diet of Sonya McCarter, and that's a good thing.
In addition to directing and several local roles, Sonya includes among her acting credits appearances in two episodes of the television show Burn Notice. McCarter studied theater and the language of Shakespeare at Pensacola Christian College 1990-1995.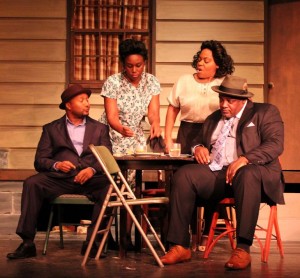 October 24, 2017.
RELATED POSTS.