'Seven Guitars' play dates, times and ticket info
Playwright: August Wilson
Synopsis: Seven Guitars revolves around a jazz guitarist and singer by the name of Floyd "Schoolboy" Barton. After serving time in jail on trumped up vagrancy charges, he comes back to Pittsburgh trying to convince his old love, Vera, to come with him to Chicago, where a sweet record deal awaits him. But Floyd has made a lot of mistakes, and he sets off on a journey to right his wrongs and prove to his community that he has changed. As soon as everyone is convinced and it seems as though things are finally going his way, Floyd is killed, and everyone's world comes crashing down once more.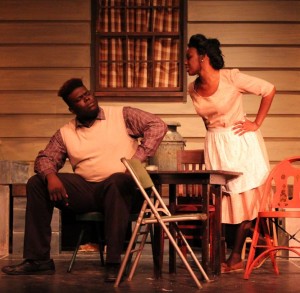 Each of the men grapple with what it means to be a man, and all of the characters struggle with how to get ahead in a world that seems to be set against everything they are.
Cast: Seven Guitars brings back a number of the stars of last season' groundbreaking production of Ma Rainey's Black Bottom, including Roosevelt Stewart (Floyd "Schoolboy" Barton), Shaunte Manuel (Vera Dotson), Cicero McCarter (Hedley) and Cantrella Canady (Ruby). They will be joined by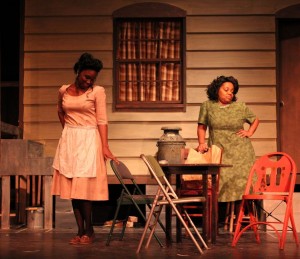 Derek Lively as Canewell, Curtis Sheard as Red Carter and Tijuanna Clemons as Louise.
Director: Sonya McCarter.
Play Dates and Times: November 3-4, 9-11 & 16-18 at 8:00 p.m., with a 2:00 p.m. matinee on November 12.
Tickets: $25 ($22 for Alliance members; $11 for students with ID). Call 239-936-3239 or visit www.ArtInLee.org/Theatre for tickets of more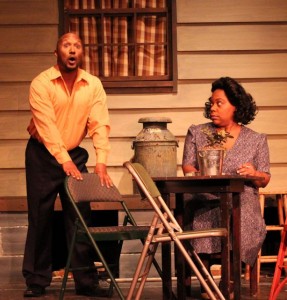 information.
Location: Foulds Theatre at the Alliance for the Arts, 10091 McGregor Blvd., Fort Myers
Running Time: 90 minutes
October 24, 2017.
RELATED POSTS.