Mr. Burns, The Post Electric Play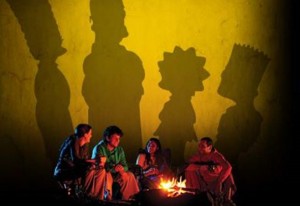 In November, Theatre Conspiracy audiences are in for a real treat with Mr. Burns, The Post Electric Play. Anne Washburn's imaginative dark comedy propels us forward nearly a century, following a new civilization stumbling into its future. After the collapse of civilization, a group of survivors share a campfire and begin to piece together the plot of "The Simpsons" episode "Cape Feare" entirely
from memory. Seven years later, this and other snippets of pop culture (sitcom plots, commercials, jingles, and pop songs) have become the live entertainment of a post-apocalyptic society sincerely trying to hold onto its past. Seventy-five years later, these are the myths and legends from which new forms of performance are created. This show will open November 20 and play November 20, 21, 27, 28. December 3, 4, 5, 10, 11 and 12 at 8 p.m. and on December 6 at 2 p.m.
Please continue reading for more news, reviews, announcements and profiles about this production, its playwright, director and actors.
* * * * * * * * * * * * * * * * * * * * * * * * * * * * * * * * * * * * * * * * * * * *
Spotlight on 'Mr. Burns' director Rachel Endrizzi (11-24-15)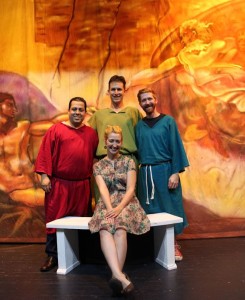 Mr. Burns, The Post Electric Play is on stage now through December 12 in the Foulds Theater at the Alliance for the Arts. The production bears the imprint of a familiar name. Rachael Endrizzi directs the show.
When Theatre Conspiracy audiences last saw Rachael, she was directing Christopher Brent, Miguel Cintron, Jordan Wilson and the ever-lethargic Manny Quinn in The Bible: The Complete Word of God (abridged). This time, she is tackling Anne Washburn's imaginative dark comedy about the ways in which people entertain themselves and others in a post-apocalyptic society bereft of electricity, television and the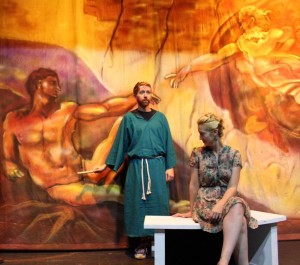 internet. The play opens with a small coterie of dystopian survivors gathered around a campfire trying to piece together episodes of The Simpsons totally from memory. By the play's end some 75 years into the future, these oral reminiscences become the myths and legends from which new forms of performance emerge.
Endrizzi's other directing credits include Red Herring and Shipwrecked for Theatre Conspiracy, Florida Rep's Conservatory, Touring Shows and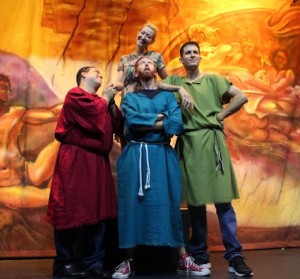 Camp productions, and most recently, Freud's Last Session with The Strauss Theater on Sanibel. In 2007, Rachael worked alongside Dick Westlake on the production of The Complete Works of Shakespeare (abridged) and directed the remounted show a few years later, as well as All the Great Books (abridged). Rachael is a graduate of New York City's AMDA and currently works in Atlanta, where she runs a children's theatre.
Please see above for remaining play dates, times and ticket information.
___________________________________________________
Spotlight on 'Mr. Burns' playwright Anne Washburn (11-23-15)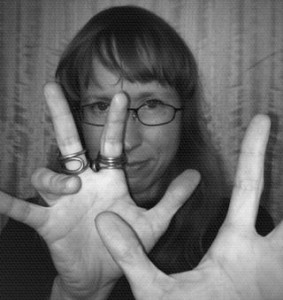 On stage now through December 12 in the Foulds Theater at the Alliance for the Arts is Anne Washburn's Mr. Burns: The Post Electric Play. In addition to Mr. Burns, Anne Washburn's plays include The Internationalist, A Devil At Noon, Apparition, The Communist Dracula Pageant, I Have Loved Strangers, The Ladies, The Small and a transadaptation of Euripides' Orestes. Her work has been produced by Actors Theater of Louisville, American Repertory Theatre, Cherry Lane Theatre, Clubbed Thumb, The Civilians, Dixon Place, Ensemble
Studio Theater, The Folger, London's Gate Theatre, Playwrights Horizons, NYC's Soho Rep, DC's Studio Theater and Woolly Mammoth. Among the awards she has received are a Guggenheim, an NYFA Fellowship, and a Time Warner Fellowship. Washburn is a Susan Smith Blackburn finalist, and has been awarded residencies at MacDowell and Yaddo. She is an associated artist with The Civilians, Clubbed Thumb, New Georges, and is an alumna of New Dramatists and 13P. She is currently commissioned by MTC, Playwrights Horizons, Soho Rep and Yale Rep.
Please see above for play dates, times and ticket information.
____________________________________________________________________________________________
Theatre Conspiracy to donate 50 percent of 'Mr. Burns' opening night ticket sales to PACE Center for Girls (11-17-15)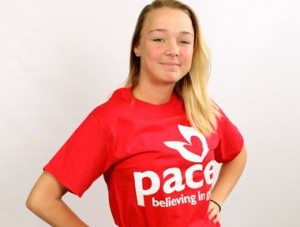 This season, Theatre Conspiracy is producing plays written by female playwrights. It is also donating 50 percent of the ticket sales for the opening night of each production. The second play in its 2015-2016 season is Anne Washburn's Mr. Burns, A Post Electric Play and the non-profit that Theatre Conspiracy has selected to share in the proceeds from its November 20 opening ticket sales is PACE Center for Girls.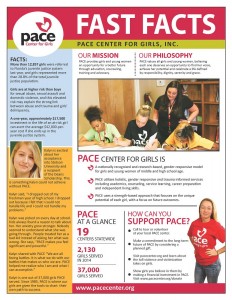 PACE Center for Girls is a non-residential, gender-specific program for girls aged 11 to 17 who are failing in school, burdened by unhealthy relationships, combatting histories of abuse, and facing a wide range of other serious risks, including involvement in the juvenile justice system. Since opening in Jacksonville in 1985, PACE has changed the life trajectory of more than 37,000 girls. Today, its 19 centers throughout Florida serve over 2,000 girls each year. PACE values all girls and young women, believing each one deserves an opportunity to find her voice, achieve her potential, and celebrate a life defined by responsibility, dignity, serenity and grace.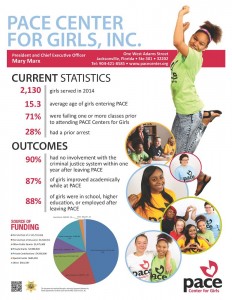 The organization attributes its success to a researched-based counseling and support model that provides each participant with an individually-tailored mix of social services and academic instruction that takes into account how girls actually learn and develop. This model emphasizes goal-setting with an ongoing assessment and improvement process designed to identify each girl's strengths and challenges. Community volunteer and service-learning opportunities help PACE girls develop a strong connection with their local community, and individual and group counseling services provide each girl with the tools she needs to respond to the specific obstacles she faces in her life, such as peer pressure, family conflict, boy drama and victimization or abuse.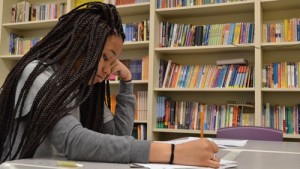 With a demonstrated record of success, the PACE model is now regarded as an effective alternative to institutionalization or incarceration for girls. In fact, PACE is today recognized by the Annie E. Casey Foundation, Children's Defense Fund, National Mental Health Association, National Council on Crime and Delinquency, and the Office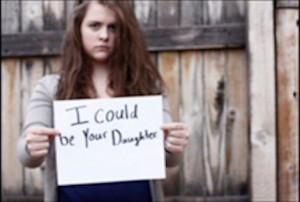 of Juvenile Justice and Delinquency Prevention as a national model for reducing recidivism and improving school success, employment, and self-sufficiency among girls. Referrals are made by parents, other agencies, zoned schools, and the Department of Juvenile Justice, and the average length of stay is just 9-15 months.
For more information about PACE Center for Girls, please visit http://www.pacecenter.org. And please see above for play dates, times and ticket information for this production