Actor Elvis Mortley shares insights into his character in 'The Nether'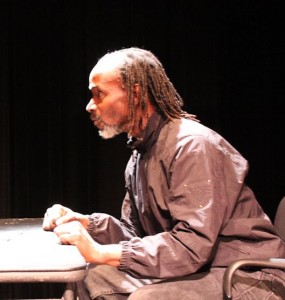 On stage now in the Foulds Theater at the Alliance for the Arts is Theatre Conspiracy's production of Jennifer Haley's The Nether. It is a complex sci-fi crime thriller in which guests visit an online virtual world where they act out their deepest, darkest desires. And one of those guests is an 57-year-old science teacher by the name of Doyle who has become so addicted to The Hideaway that he is seriously contemplating putting his body on life support so that he can cross over permanently to the nether.
The role of Doyle is played by Elvis Mortley, who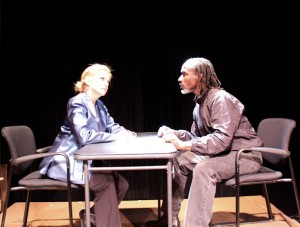 notes that his character is suffering from depression. "I have a wife and children, but I'm unhappy." However, there exists a place where Doyle can find peace and happiness. The Hideaway. And for that, he is grateful to its creator, a man known to him only as Papa, who is played by Jim Yarnes.
As the play opens, the audience discovers that The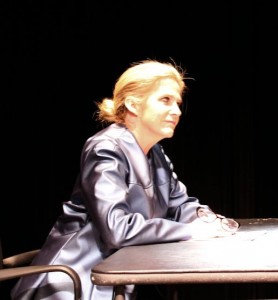 Hideaway is being investigated by an internet cop named Morris, played by Beth Yazvac. Morris wants to close The Hideaway down because the people who visit that virtual world go there for the express purpose of having sex with and then murdering and dismembering the virtual children that Papa provides for their prurient and perverse pleasure.
"It is a very strange part," Mortley confesses. "It really took me a while to digest Doyle and how he should feel against Morris; how he should feel against the questions that are put to him [by her]."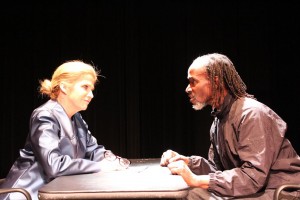 Mortley is still discovering how his character thinks and acts. "What I do," says Mortley in his distinguished Trinidad accent, "I try to be that character in flesh. I try to live the character. I try to get inside of him. I try to live him even though he is fictional. I live him. And so when the name of Papa comes up, if Morris is saying good things about Papa, I'm happy. If she's saying negative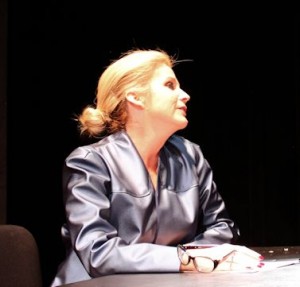 things, I'm defensive because [The Hideaway] is where if find security."
Mortley depends heavily on Yasvac and Jennifer Haley's wonderful script to ensure that he is reacting appropriately to the questions he's being asked in the tiny interrogation room where all of his lines take place. Staying in character and in the moment is critically important in The Nether because the play is packed full of plot twists, reveals and surprise endings that leave the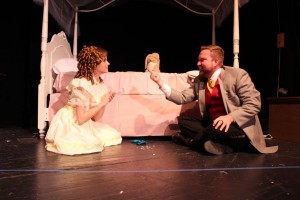 audience looking at each other as they try to process what they've just witnessed.
Fortunately, Jennifer Haley's script keeps the entire cast on track. An agent that Detective Morris has sent into The Hideaway has given her a report, which she reads from as she alternately interrogates The Hideaway's creator and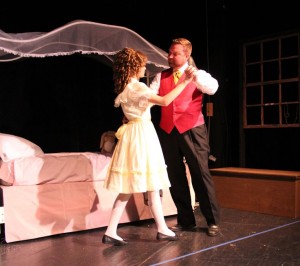 Mortley's character, Doyle. "After each reading, Papa and Iris or Woodnut and Iris act out the incident Morris just read," Mortley explains. "So we're telling a story and expecting the actors to play that part of it," and that prevents Mortley, Beth Yasvac and Jim Yarnes from getting ahead of themselves.
Mortley finds the role of Doyle challenging for another reason, as well. Not only do all of his scenes take place in a compact, claustrophobic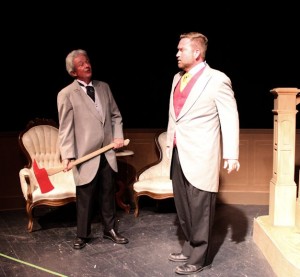 interrogation room in the center of the stage, Doyle never leaves his seat. It's a dilemma reminiscent of the challenge faced by Lauren Drexler in Kayak, the January 2016 Theatre Conspiracy hit in which Drexler's character, Annie Iversen, spends the entire play sitting in a Ferrari red kayak lost at sea.
"That is hard for me," Mortley acknowledges. "I have to sit there. I think if I could get up, step back or move my legs, I think I could explore more of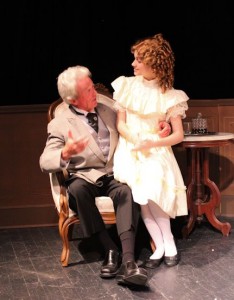 me in the part." But as the philosopher Friedrich Nietzsche famously wrote, that which does not kill me only serves to make me stronger.
"To sit there, confined to that space, it's challenging. However, what I realized is if I am able to sit in that position, not being able to move about as I would like to, if I can master that, it gives me more power to understand what it's like to be able to move about. Having to sit there, not moving, builds in your mind more longing, and makes the emotions you share with the audience that much stronger. It releases a stronger person within you."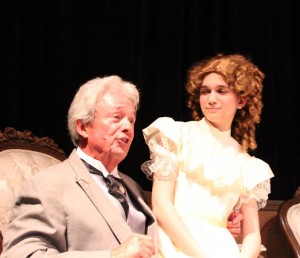 For Mortley, Doyle is a work in progress. Like a really good abstract painting, the more he looks at Doyle, the more he discovers. "I did not really begin to feel Doyle until the first dress rehearsal. Then something happened and I realized I cannot see Doyle in just one way. He says he's not depressed, but he is. He's sad. He's angry. He's excited whenever the subject of technology comes up, whenever the imagination comes into play."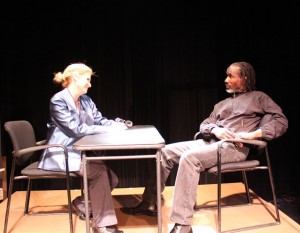 And the piece of dialogue that really resonates with both Mortley and his character comes about when Detective Morris chastises Doyle for not being more in-world, for not fully embracing the real world in which Morris is so completely invested. "'But what about the world of imagination?' Doyle counters," Mortley points out. And this is the key to understanding his character.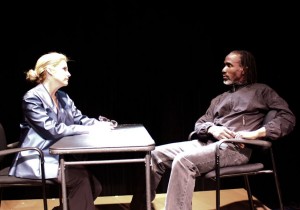 That said, Mortley acknowledges that he gleans new insight into his character with each new performance. In fact, he doubts he will discover all there is to know by the time The Nether completes its Theatre Conspiracy run. "I used to be a calypso artist and I would rehearse, and many times before I would go on stage, I would visualize the performance. I've done very many performances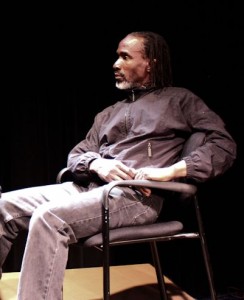 and I've never felt complete when I leave the stage. I always feel like I want to go back on stage because I know I can do better. I never feel completely satisfied. And that's true here. Every night before we go on stage, we say we're gonna kill it tonight. We're gonna break both legs. I'm looking forward to Thursday night, Friday night, Saturday and the week after. More Doyle's going to come out. I'm feeling him more and more."
Mortley is quick to point out that it is his cast mate, Beth Yazvac, who facilitates his ongoing insight into Doyle's character and motivation. "She comes at me so strong,"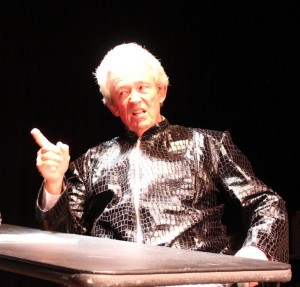 Mortley remarks. "She is such a strong actress that she is putting fuel in my tank."
In fact, Mortley considers himself fortunate to be part of such a strong cast. And it's not just their talent and acting acumen. "Even back stage, everyone is focused on the production. There's no joking around and talking about things that don't involve the show. Everyone gets into their own zone." Mortley likes that because it creates an energy they can all feed off of. "I live for that!"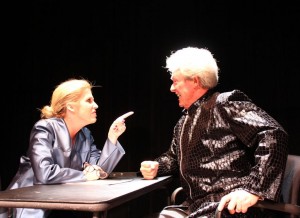 He was lucky enough to experience the same degree of energy and professionalism working with Rachel Burttram and Karen Goldberg in Toys in the Attic.
Mortley has been acting since he was 19 and living in Trinidad. Over the ensuing 35 years, he has performed there, in St. Lucia and in New York. Although he did not garner a role on Broadway or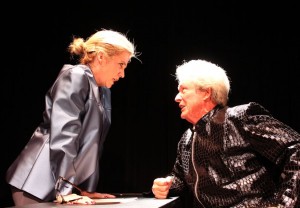 47th Street, he did land a part as an extra on an episode of Law & Order. But, in truth, he was more focused on music because he was not part of the actors' guild. "I did not know anything about that and I had no one to guide me, so I turned to my music instead," where he became known to fans in the Calypso World as the musician "Oba."
It was not until he arrived in Southwest Florida in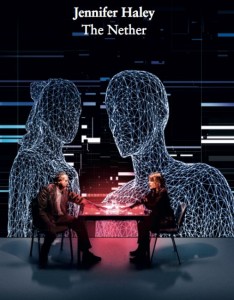 2005 that he found his way back onto the stage. He recently appeared in The Waiting Room, Christmas in the Neighborhood and, of course, he had a small part in Toys in the Attic. "When I got the call to join the cast of Toys in the Attic, I knew I was home because I'd found people who are really taking [community theater] seriously. I'm really happy to be part of the group."
Elvis has also been cast in the Fallaway Movie, which is due to start filming in Fort Myers shortly.
While Mortley does not have any other theater projects on the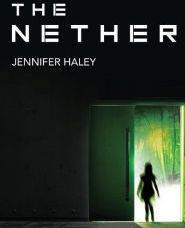 horizon, it's a cinch that Southwest Florida theater-goers will be seeing a lot of Mortley going forward. Perhaps he'll land a part in another technologically-oriented production like The Nether. Like his character, Doyle, Elvis is a fan of the internet. That's where he met his wife and what brought him to Fort Myers. Contrary to what Detective Morris may think in The Nether, good things can happen online.
Published March 7, 2016.