Rachael Endrizzi directs Moises Kaufman's '33 Variations'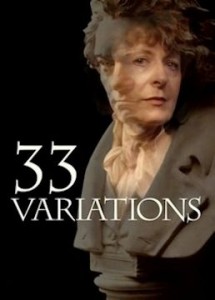 Opening January 20 in the Foulds Theatre at the Alliance for the Arts is Theatre Conspiracy's production of Moises Kaufman's 33 Variations. The production bears the imprint of a familiar name. Rachael Endrizzi directs the show.
When Theatre Conspiracy audiences last saw Rachael, she was directing Mr. Burns: The Post-Electric Play, Anne Washburn's imaginative dark comedy about the ways in which people entertain themselves and others in a post-apocalyptic society bereft of electricity, television and the internet. Endrizzi's other directing credits include The Bible: The Complete Word of God (abridged), Red Herring and Shipwrecked for Theatre Conspiracy, and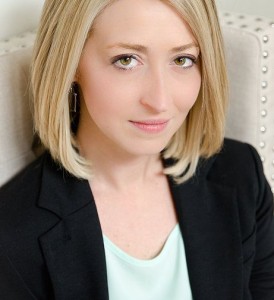 Freud's Last Session with The Strauss Theater on Sanibel. In 2007, Rachael worked alongside Dick Westlake on the production of The Complete Works of Shakespeare (abridged) and directed the remounted show a few years later, as well as All the Great Books (abridged).
Rachael is a graduate of New York City's AMDA and currently works in Atlanta, where she runs a children's theatre.
She enjoys an outstanding cast for 33 Variations:
Lauren Drexler plays Dr. Katherine Brandt;
Julia Rivera portrays Dr. Brandt's daughter, Clara;
PJ McCready plays Dr. Brandt's male nurse and Clara's love interest, Mike Clark;
David Coretti plays Anton Diabelli, who wrote the waltz that gave rise to Beethoven's 33 Variations;
Scott Carpenter plays Anton Schindler;
Jim Yarnes (who else?) is Ludwig Van Beethoven; and
Joann Haley plays Dr. Gertrude Ladenberger.
"In short, [33 Variations] follows a musicologist, Dr. Brandt, who has been diagnosed with ALS as she works hard to finish her final project – a monograph on why Beethoven spent the last years of his life writing 33 variations on a minuscule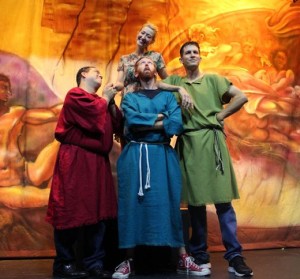 waltz by a virtually unknown composer, Diabelli," relates Endrizzi of the play. "Her final project launches her into unexpected territory both in the world of Beethoven and also with her own daughter, Clara, whom she has always found mediocre."
Rachael notes that Moises Kaufman presents the story in 33 short scenes, mirroring the variations themselves. "[It] features Beethoven's 33 pieces performed live on stage throughout," she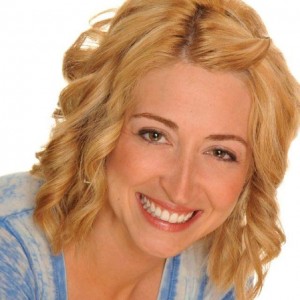 amplifies. "The scenes transcend reality from modern day NYC to Vienna in 1819 and finally to Beethoven's house in Bonn, Germany where both Dr. Brandt and Beethoven meet over their obsession with the music, although existing in different times."
You don't have to know Beethoven from Bach or Brahms to get swept up into the three storylines implicit in this play. You simply need to be a fan of great writing, excellent acting and scintillating theatricality to enjoy and be entertained by this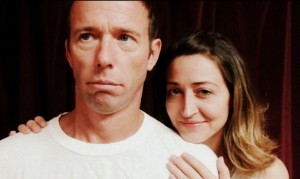 show.
January 12, 2017.
RELATED POSTS.