You need not know Bach from Beethoven to enjoy Theatre Conspiracy's '33 Variations'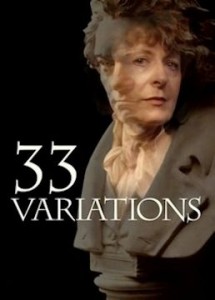 Opening on January 20 in the Foulds Theatre at the Alliance for the Arts is Theatre Conspiracy's production of Moises Kaufman's 33 Variations. Directed by Rachael Endrizzi, it stars Lauren Drexler as Dr. Katherine Brandt, Julia Rivera as her daughter, Jim Yarnes as Ludwig van Beethoven and Scott Carpenter as Anton Schindler.
The play is a mystery involving the world's second greatest classical composer and a modern-day musicologist who is desperately trying to figure out before she dies from ALS (Lou Gehrig's Disease) why Beethoven spent the final years of his life writing 33 variations of a beer hall waltz written by a pedestrian music publisher. That publisher, Anton Diabelli (played by David Coretti) challenged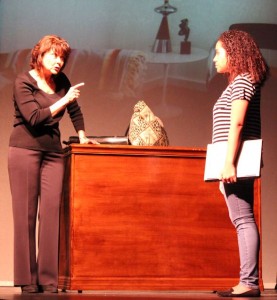 Vienna's leading composers to each write a variation of the waltz as a marketing ploy designed to compile a slam-dunk bestselling anthology for his struggling music publishing business. Though critically ill and on the verge of complete deafness, Beethoven became so obsessed with finding the perfect ending for the piece that he wrote not one, but 33 variations of Diabelli's composition.
Though she has entered the final months of her own life-ending illness, Katherine Brandt labors to unravel the mystery behind Beethoven's 33 variations while at the same time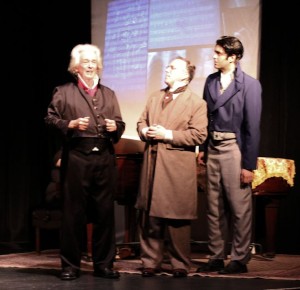 striving to repair her strained relationship with her daughter, Clara, whom she has always regarded as a woeful underachiever.
"It is written in 33 short scenes, mirroring the variations themselves and features Beethoven's 33 pieces performed live on stage throughout," shares Endrizzi. "The scenes transcend reality from modern day New York City to Vienna in 1819 and finally Beethoven's house in Bonn, Germany, where both Dr. Brandt and Beethoven meet over their obsession with the music,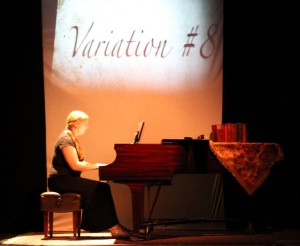 although existing in different times." And it is this fugue-like back-and-forth, notes Curtain Up theater critic Elyse Sommer, that defines the parallels that exist between the characters and gives the play its distinctive quality.
Endrizzi last directed Mr. Burns, The Post-Electric Play for Theatre Conspiracy and, before that, The Bible: The Complete Word of God (Abridged), Red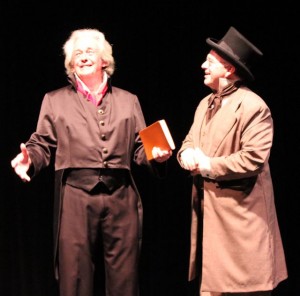 Herring and Shipwrecked. Theatre Conspiracy audiences will remember Lauren Drexler from last January's theater-in-the-round smash hit, Jordan Hall's Kayak. Jim Yarnes just appeared on the Foulds Theatre stage as Pinchwife in The Country Wife.
By virtue of this Clorox-strong cast, the vivid theatricality of Moses Kaufman's script and gripping psycho-drama implicit in the play's three major storylines, you don't have to know squat about Beethoven or classical music to enjoy this play. But just in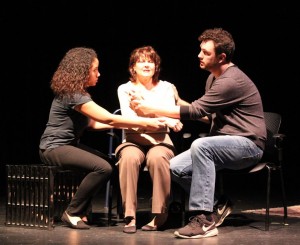 case you're wondering who the world's greatest composer was if not Beethoven? Well, that would be Johann Sebastian Bach.
January 12, 2017.
RELATED POSTS.