Elvis Mortley is piano man Toledo in 'Ma Rainey's Black Bottom'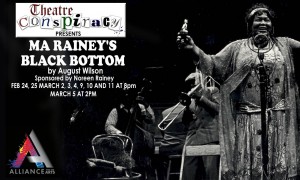 Opening on February 24 at the Alliance for the Arts is Theatre Conspiracy's production of August Wilson's Ma Rainey's Black Bottom. Brilliant and explosive, this play explores the complicated world of black musicians striving to make it at the height of the classic blues recording era in a culture denoted by both prejudice and gender bias.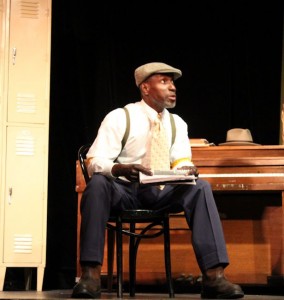 Playing the role of piano man Toledo is Elvis Mortley.
Mortley was just on stage at Theatre Conspiracy in The Country Wife, where he played the part of Sir Jasper Fidget whose was was Lady Fidget, played by Cantrella Canady. Mortley has been acting since he was 19 and living in Trinidad. Over the ensuing 35 years, he has performed there, in St. Lucia and in New York. Although he did not garner a role on Broadway or 47th Street, he did land a part as an extra on an episode of Law & Order. But, in truth, he was more focused on music because he was not part of the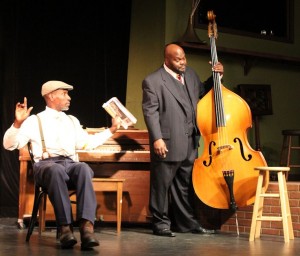 actors' guild. "I did not know anything about that and I had no one to guide me, so I turned to my music instead." In that genre, Elvis became known to fans in the Calypso World as the musician "Oba."
It was not until he arrived in Southwest Florida in 2005 that he found his way back onto the stage. Prior to Country Wife, he played the role of Doyle in Theatre Conspiracy's production of Jennifer Haley's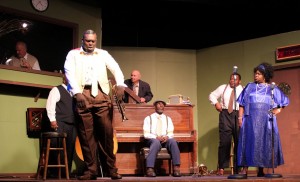 The Nether. Other acting credits include The Waiting Room, Christmas in the Neighborhood and, of course, Toys in the Attic. "When I got the call to join the cast of Toys in the Attic, I knew I was home because I'd found people who are really taking [community theater] seriously. I'm really happy to be part of the group."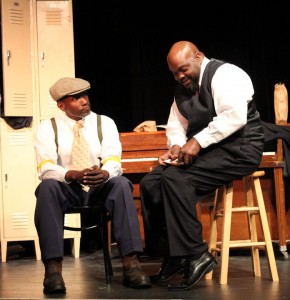 Elvis has also been cast in the locally-lensed independent film Fallaway, which was written, directed and being produced by Bonita-based filmmaker Curtis Collins.
February 14, 2017.
RELATED POSTS.