Ma Rainey's Black Bottom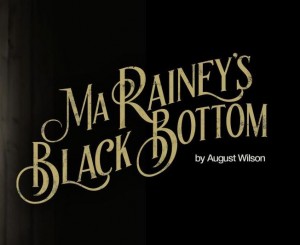 Play:  Ma Rainey's Black Bottom
Playwright:  August Wilson
Opening:  February 24, 2017
Play Dates and Times: February 24 and 25 and March 2, 3, 4, 9, 10 and 11 at 8:00 p.m., with one 2:00 p.m. matinee on March 5.
Talkback:  A talkback that is free and open to the public will take place with director Sonya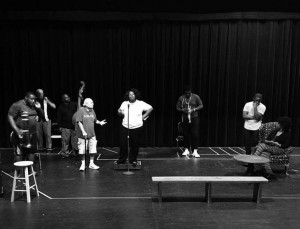 McCarter and the cast following the 2 p.m. matinee on March 5. Talkbacks encourage the open discussion of ideas, themes, and performance of the play.
Plot:  Set in a recording studio in 1927, the story takes place over the course of an afternoon as a group of musicians and the legendary blues singer Ma Rainey record several songs. Much of the play takes the form of discussions and arguments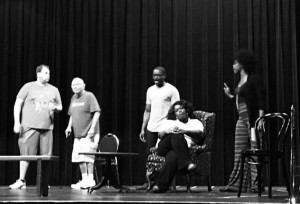 among the four musicians, each of whom brings his own perspective to questions of prejudice and the problems facing black people in American society. Brilliant and explosive, this play explores the complicated world of black musicians striving to make it at the height of the classic blues recording era.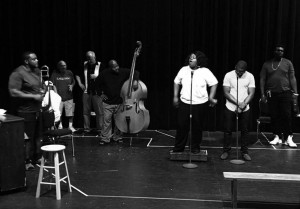 Historical Note: Ma Rainey's Black Bottom the play that initiated August Wilson's famous ten-play cycle which chronicled the African American experience in each decade of the 20th Century. Don't miss this riveting masterpiece by one of America's foremost playwrights!
Director:  Sonya McCarter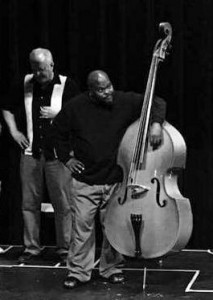 Cast: The cast for this production includes:
Cantrella Canady as Ma Rainey
Curt Sheard as Cutler
Roosevelt Stewart as Levee
Cicero McCarter III as Slow Drag
Elvis Mortley as Toledo
Charlie Sloin as Irvin
Patrick Day as Sturdyvant
Shaunte Manuel as Dussie Mae
Vladimy Bellefleur as Sylvester
Austin Harn as police officer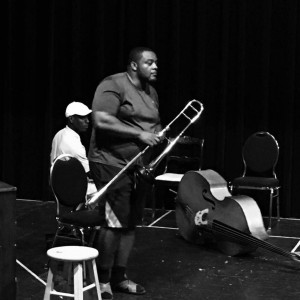 Sponsors:  Noreen Raney
Tickets: Tickets are $24 or $11 for students with proper ID. Thursday nights are "buy one get one half off." Alliance for the Arts Member Theatre Night is Friday, February 24 and tickets are $15 for members of the Alliance of the Arts. For tickets, call 239-936-3239 or purchase online at www.theatreconspiracy.org.
February 14, 2017.
RELATED POSTS.