Plot of 'The Book of Liz'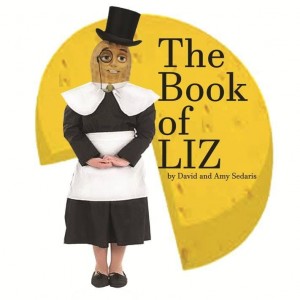 Opening at Theatre Conspiracy on August 12 is The Book of Liz by playwrights David and Amy Sedaris. Here's the plot, as summarized on the back cover of The Book of Liz script:
Sister Elizabeth Donderstock is Squeamish, has been her whole life. She makes cheese balls (traditional and smokey) that sustain the existence of her entire religious community, Clusterhave. However, she feels unappreciated among her Squeamish brethen, so she decides to try her luck in the outside world. Along the way, she meets a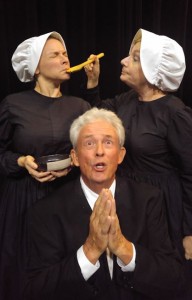 Cockney-speaking Ukranian immigrant couple who find her a job waiting tables at Plymouth Crock, a family restaurant run almost entirely by recovering alcoholics. The alcoholics love her. The customers love her. Her Danderfrock fits right in. Things are going great for Liz, until she's offered a promotion to manager. Unfortunately, Liz has a sweating problem, and to get the job, she'll have to fix it.
Meanwhile, back at Clusterhaven, Liz's Squeamish compatriots just cannot seem to duplicate her cheese ball recipe, and it's going to cost them their quaint, cozy, cloistered lifestyle. They are panic-stricken. They are desperate. They are also convinced that Liz has nefariously sabotaged the recipe.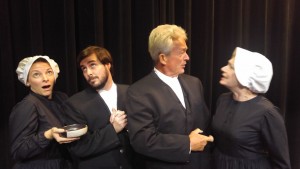 Does Liz go through with the operation? Can the Squeamish be saved? Will the cheese balls ever tast good again? The answers to these and so many other questions can be found in this new comedy from The Talent Family, David and Amy Sedaris.
Posted July 26, 2016.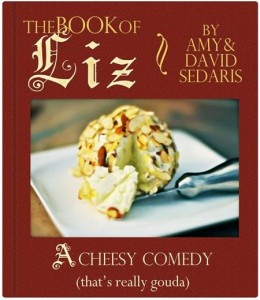 Related Posts: