Rachel Burttram is over the top in Theatre Conspiracy's 'Book of Liz'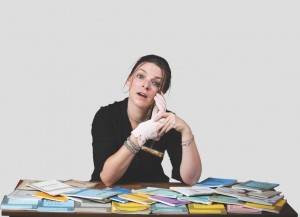 On stage now in the Foulds Theater at the Alliance for the Arts is David and Amy Sedaris' cheesy comedy, The House of Liz. "In an unexpected turn of events," notes professional equity actress Rachel Burttram Powers, "I am playing multiple characters for Theatre Conspiracy in the very funny play – 'cause, come on, we could all use a good laugh right about now."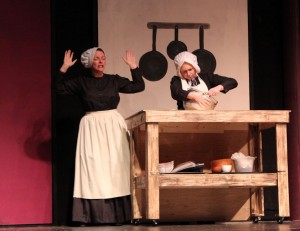 Rachel is over the moon to be back at Theatre Conspiracy in a play co-authored by one of her comic heroes, Amy Sedaris ("and that brother of hers too – David"). And it's clear that Burttram relishes her roles in the show. In a cast that includes Joann Haley, Jim Yarnes and Trevor Beauvois-Kinney, Burttram steals the spotlight every time she's on stage.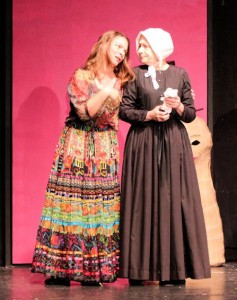 The last time she was on the Foulds Theater stage, Burttram portrayed Lillian Hellman's Carrie Berniers, the scheming, control-freak spinster sister who concealed her diabolically manipulative ways under a thin façade of magpie prattle. But that role required reserve, restraint and dramatic flair. In The Book of Liz, Burttram gets to cast off the shackles of role-imposed understatement. From the breathless busybody Sister Constance Butterworth and Cockney-accented Ukrainian Oxana (who learned English from a chimney-sweep) to the fercockt Jewish physician, Dr. Barb Ginley, and worldly, tramp-stamped Ms. Yolanda Foxley, Burttram gives herself over to the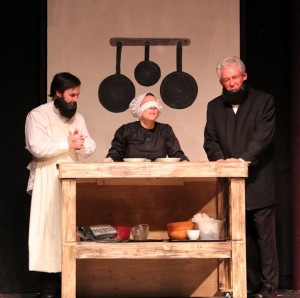 glories of unbridled exaggeration, emotionalism and melodrama. It is impossible to take your eyes off her lest you miss an eye roll or pained facial expression.
But Burttram's scenes with Brother Brightbee go beyond hysterical. As Sister Butterworth, she's so attracted to short, dark and handsome Brother Brightbee, that every time she sees him, she devolves into a rash of flushed and blushed self-touching that is, well, orgasmic. Suffice it to say that Meg Ryan doesn't have anything on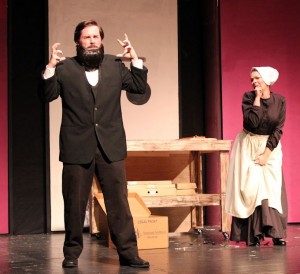 Ms. Burttram, and it's worth going to The Book of Liz just for these interludes alone. But if you need more of an excuse than the mere opportunity to laugh your ass off, then it might be to watch Burttram's blink-of-an-eye costume changes and the ease and aplomb with which she slips into and out of different accents and dialects.
Whether comedic or dramatic, Burttram has the chops to handle any role that comes her way. After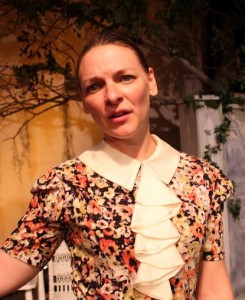 all, she's been working in regional theater for more than 15 years. She has shared the boards with the legendary Carol Lawrence and Tony-nominated Daniel Sunjata. Her stage work has been seen across the country – in venues ranging from the Actors' Theatre of Louisville in Kentucky, Kitchen Theatre in Ithaca, New York (where she appeared most recently in Mark St. Germaine's romantic comedy, Dancing Lessons), The Hippodrome Theatre in Gainesville, Florida, Riverside Theatre in Vero Beach, Florida, Gloucester Stage in Massachusetts, Barnstormers' Theatre in New Hampshire, City Equity in Alabama, Geva Theatre, and various stages in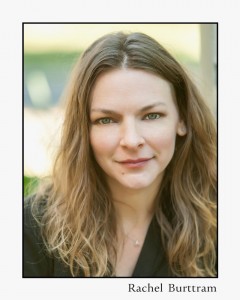 New York City, including the prestigious Actors' Studio.
Many Southwest Florida theater-goers know her from performances as a company member for more than 14 years at Florida Repertory Theatre (named by Wall Street Journal's Terry Teachout "as one of America's top repertory companies"). In fact, she just played Ralph's mother in Jean Sheperd's good-natured holiday play, A Christmas Story, for Florida Rep last December.
Although the bulk of Rachel's experience is in theater, she is no stranger to film. Her screen work includes three independent
films (Emma's Fine, World Traveler, Alchemy) and television (Burn Notice), along with  national and regional commercials.
Rachel apprenticed through the Actors' Theatre of Louisville Acting and received her Bachelor's degree in theatre from the University of Alabama. Among her many accolades, Rachel is the recipient of Florida Weekly's Best Actress 2013. Notable
nominations include the Angel of the Arts award for Performance Artist of the Year in 2009, Broadway "World's Best Actress in a Play 2012 – Central NY" for Frankie and Johnny in the Clair de Lune at Ithaca's Kitchen Theatre, and Broadway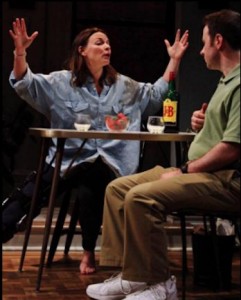 "World's Best Actress in a Play 2013 SW Florida" for Other Desert Cities.
Rachel is also an Arts Administrator. In that capacity, she has served as an Associate Director, Director of Audience Development, Company Manager, Director of Education, Box Office Manager, and Fundraising Research, Community Programs Director and mentor. She has developed programs for theaters around the country for under-served populations. Rachel is also a teaching artist and has taught classes and workshops for a variety of populations all over the country with her husband and fellow theatre artist, Brendan Powers.
Rachel is the creator of Welcome to the Green Room, a resource for actors, singers and performing artists to share ideas and tips for a healthy lifestyle in a budget. She is a proud member of Actors' Equity Association, an honorary member of the NAACP, and has been the Production Manager for ArtFest Fort Myers since August of 2014.
For more on Rachel Burttram Powers, please visit http://www.rachelburttram.com/.
Posted August 13, 2016.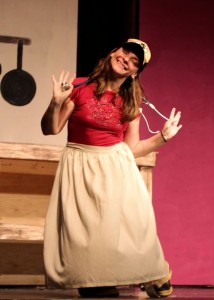 RELATED POSTS