'The Gun Show' preview and opening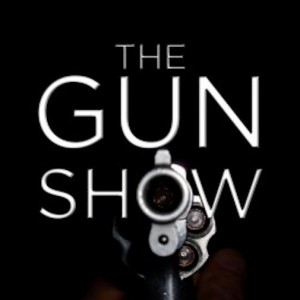 Theatre Conspiracy's production of E.M. Lewis' The Gun Show previews on Wednesday, September 7, and opens Thursday, September 8 at the Foulds Theater inside the Alliance for the Arts. Directed by Theatre Conspiracy Producing Artistic Director Bill Taylor, The Gun Show stars Miguel Cintron, who shares Ms. Lewis' unique perspective and true stories about America's most dangerous pastime with brutal honesty and poignant humor, as if they were his own. Leaning neither right nor left, The Gun Show jumps into the middle of the gun control debate, and asks, "Can we finally have a conversation about this?"
The show received rave reviews and played extended runs in its two previous productions in Chicago and Los Angeles. In it, we follow one man's journey through five true-story vignettes that range from humorous and touching to harrowing and heartbreaking. In the process, The Gun Show makes audiences on either side of the aisle realize there are no easy answers in the Second Amendment debate.
"After some movie references and jokey statistics that gain the audience's confidence, the subject gets personal," writes reviewer Bill Garry for Discover Hollywood Magazine. "A box of props — the playwright's personal memorabilia — connects us to real people and real actions. The writer's sweet descriptions of falling in love– with her husband and her first pistol — are engaging.  Later on, the devastating consequences of that love — and of America's love affair with guns — takes us down with sniper-like precision."
"We have a problem with guns in America," writes Lewis, who grew up in Oregon with a 22 leaning by the back door. "The problem is, we really, really like them." In stories ranging from a nostalgic look at growing up in rural Oregon — where having a gun around the house is as normal as anything and learning to shoot is a familiar rite of passage — to life-changing episodes of gun violence, Lewis offers an unflinching look down the barrel at the America we live in today.
Regardless of which side of the aisle you occupy, The Gun Show is a play you don't want to miss.
Posted September 5, 2016.
Related Posts.