Theatre Conspiracy

Recognizing that opportunities are dwindling nationwide for new playwrights to premiere their work in the theater community, Theatre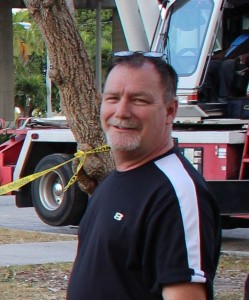 Conspiracy seeks to find, produce and promote work by the next generation of talented American playwrights. By producing works written by promising new playwrights, Theatre Conspiracy not only provides a venue that will bring them to life, but in so doing, creates a more promising future for theatre in America by fostering a nurturing environment for the greatest asset theatre can have, great playwrights.
Theatre Conspiracy is a 501(c)(3) non-profit Florida corporation headed by Artistic Director Bill Taylor. Its performances are staged in the Foulds Theatre at the Lee County Alliance for the Arts, which is located at 10099 McGregor Boulevard, just south of its intersection with Colonial Boulevard. Theatre Conspiracy derives its funding from ticket sales, advertising and donations. During its 14 years, it has been described as "innovative, exciting, daring," and "a treasured member of the area's theatrical community."
Please click here to access Theatre Conspiracy's 2014-2015 schedule.