'Epic Fires' Indiegogo Campaign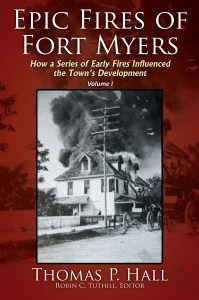 About a year and a half ago, Robin Tuthill and I began researching and writing a new book (our second, but more on that later). It chronicles the birth and evolution of the Fort Myers Fire Department. But more, it recounts how Fort Myers grew from a dusty frontier town on the banks of the Caloosahatchee River into the tarpon and citrus packing capital of the world in spite of a series of devastating early fires. In the process, the book transports readers back in time, providing a glimpse into what life was like in Fort Myers between 1886 and 1915. We call the book Epic Fires of Fort Myers: How A Series of Early Fires Influenced the Town's Development.
The residents and visitors of any town benefit greatly from an appreciation of their origins.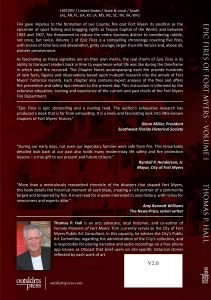 That is certainly true here. But Epic Fires of Fort Myers also provides pithy present-day fire prevention and life safety analysis and tips compliments of Fort Myers Fire Chief John Caufield and Fire Marshal Jen Campbell, as well as former Chiefs Richard Chappelle and Bill Conrod. The insights they impart could one day save your life!
In the process of researching the book, so many new facts, figures and absorbing anecdotes surfaced that the book morphed from a single short historical into two spellbinding volumes. But that entails twice the publishing fees and printing costs than originally anticipated. The costs of publishing Volume 1 are covered, and it will hit bookstores in early November. But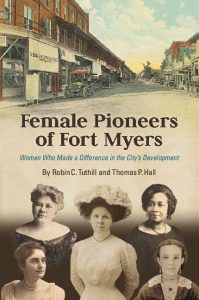 while the manuscript for Volume 2 is done, an additional $6,250 is needed to get it to market. So I've launched an Indiegogo cloudfunding campaign. Please check it out and help us in any way you can: https://www.indiegogo.com/projects/epic-fires-of-fort-myers/x/19369048#/.
Oh, and what was the title of our first book? In December of 2015, we published Female Pioneers of Fort Myers: Women Who Made a Difference in the City's Development in order to draw attention to 24 women who helped make Fort Myers the town it is today. To borrow a term from WGCU, they were the Makers of their day, but until we published the book, few people knew of their contributions and their stories were in danger of being lost to history. But no more!