Spotlight on January 2021 T.G.I.M. celebrity judge Amelia Fabiano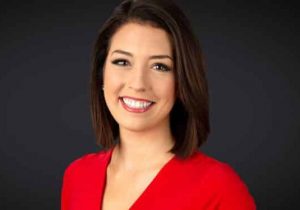 Amelia Fabiano is Weekend Morning Anchor and a reporter for NBC2 News and she joins Jenavieve Verley and Chloe Ermmarino on the celebrity judging panel for the January 4, 2021 edition of T.G.I.M.
Amelia joined the Waterman Broadcasting family in July 2018. She comes from the beautiful Blue Ridge Mountains of western Virginia, where she got her start in TV news as a reporter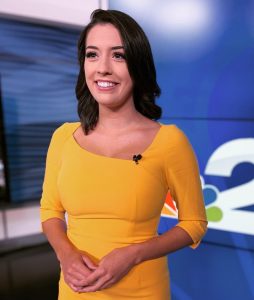 and fill-in anchor/producer at WFXR News in Roanoke. Before Virginia, the Londonderry, New Hampshire native earned her Bachelor of Science in Journalism from Emerson College in Boston, where she spent time interning at 7News and working for her college's award-winning station, WEBN News. Some of her favorite interests include watching movies, running, and playing fetch with her rescue cat, Luna.
January 3, 2021.