'Finding Your Feet' Bonita International's audience choice winner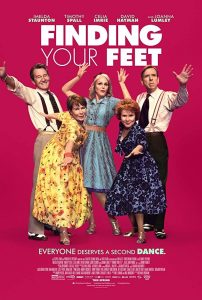 The 4th Annual Bonita Springs International Film Festival wrapped up on Academy Award night with the announcement of the prestigious Tom Falciglia Audience Choice Award. Finding Your Feet was the people's choice.
"Laughs, tears and mid-life awakenings abound in this feature from Richard Loncraine (The Special Relationship) starring Imelda Staunton, Timothy Spall, Celia Imrie and a scene-stealing Joanna Lumley as members of an amateur dance troupe in London," writes Harry Windsor for The Hollywood Reporter. "A romantic comedy fronted by leads nobody would mistake for matinee idols and imbued with all the more pathos for it, this self-aware heart-tugger manages to make even rickety old cliches about taking a 'leap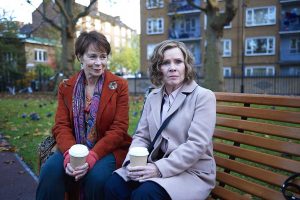 of faith' easily digestible."
The action starts when 'Lady' Sandra Abbott (Academy Award nominee Imelda Staunton, Maleficent, Vera Drake) discovers that her husband of forty years (John Sessions) is having an affair with her best friend (Josie Lawrence). She seeks refuge in East London with her estranged, older sister Bif (Celia Imrie, The Best Exotic Marigold Hotel,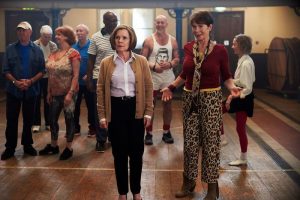 Bridget Jones' Baby). The two could not be more different – Sandra is a fish out of water next to her outspoken, serial dating, free-spirited sibling. But different is just what Sandra needs at the moment, and she reluctantly lets Bif drag her along to a community dance class, where gradually she starts finding her feet and romance as she meets her sister's friends, Charlie (Timothy Spall), a handyman with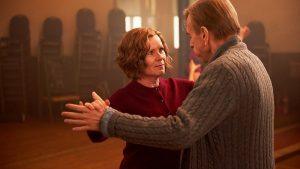 a van who lives on a houseboat after selling his home to pay for the care of his wife who is suffering from dementia; Jackie (Joanna Lumley), an inveterate divocee and former barrister; and Ted (David Hayman), Charlie's lonely, widower neighbor.
Finding Your Feet is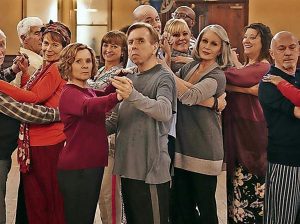 all about second chances – a second chance for Sandra to patch up things with her older sister, Bif (the nickname resulting because as a child Sandra couldn't pronounce her given name of Elizabeth) – a second chance at becoming a dancer – a second chance for real romantic love – and a second chance to experience life the way life is meant to be lived.
With so many in the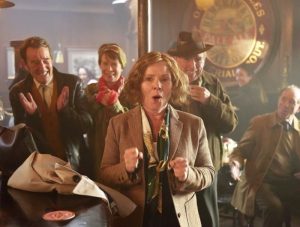 BIFF audiences of the same age and generation as the characters dancing across the screen, it's small wonder that Finding Your Feet such a responsive chord with the viewers who attended this year's Bonita Springs International Film Festival.
March 3, 2019.
RELATED POSTS.