Joey Bostic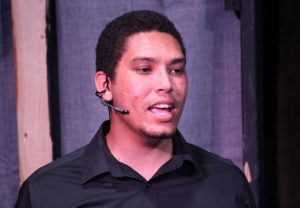 Joey Bostic is a Fort Myers based actor and aspiring director. After making his Fort Myers Theatre debut in Rent in the role of Benny, Bostic reprises the role of Frank N Furter in Fort Myers Theatre's production of The Rocky Horror Show. In addition to Frank N Furter in Richard O'Brien's Rocky Horror Show at New Phoenix Theatre, Joey's other stage credits include virgin-turned-vampire Madeleine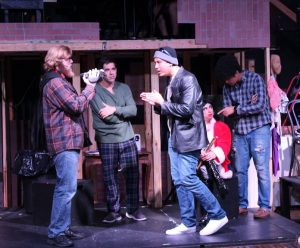 Astarte in Charles Busch's Vampire Lesbians of Sodom for the Alliance for the Arts and the butler Jacob in La Cage Aux Folles. Prior to La Cage, Joey had been out of theater for a handful of years as his job did not give him the freedom to rehearse or perform. Prior to this forced lay-off, however, he'd been Pablo in Standing on Ceremony: The Gay Marriage Plays for Lab Theater, in Godspell, Seussical the Musical and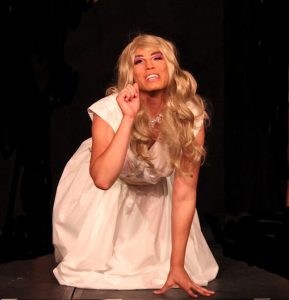 Rent at Creative Workshop Theatre, and Seymour in Little Shop of Horrors and Christopher Wren in The Mousetrap at Lehigh High School for the Performing Arts, where he was a vocal and theater major. Bostic has also studied theater at FSW and FGCU.
Bostic recently re-entered the world of direction with New Phoenix's production of Inspecting Carol.
"I did student directing a Creative Theatre Workshop [a community based non-profit organization that encourages and promotes an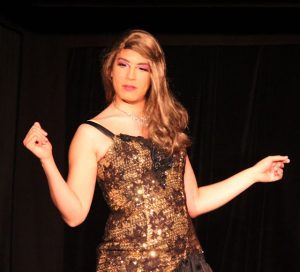 interest in the theatrical arts by providing workshops and producing full-length musical productions in order to educate, entertain, and enrich the community], but there I was working alongside Michelle Hamstra. Joey also stage managed Rumors for New Phoenix.
Commenting on his return to the stage in La Cage and Rocky Horror, Joey candidly admits that he relishes the spotlight. "I love having the spotlight.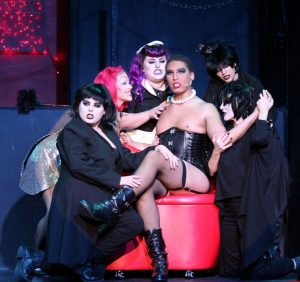 I love causing people to have a feeling. Comedy is my strong suit. I love to make people laugh."
One area in which he excels in the latter capacity is through his drag alter ego, Ariana Valentine, who performs with a puppet a' la Jeff Dunham. "I do 'Endless Love,'" Bostic advises. "Ariana does Diana Ross and the puppet does Lionel Richie. It's hilarious."
Other performances feature a Beyonce mash-up along with "Hell No" from The Color Purple, a black woman empowerment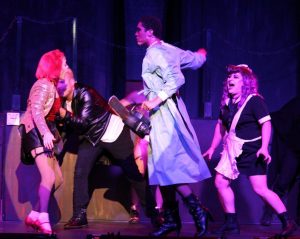 routine in which Ariana dresses as a churchwoman. "The puppet is beating me, and then I beat him down."
Bostic got his start in 2014 at a venue that's no longer in business. Four months later, he entered Rascals Drag Search, a 5-week drag competition in which competitors perform weekly to a different theme. Ironically, the week the competition began was also the final week of Standing on Ceremony: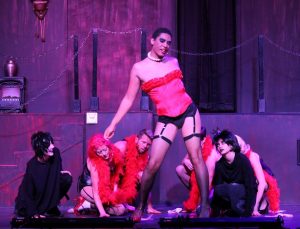 The Gay Marriage Plays at Lab Theater. "After one show," Bostic recalls, "I walked down the center aisle, briefly greeted various audience members, and then stepped into a waiting car, which whisked me off to Rascals, where there were only two more performers ahead of me by the time I arrived."
Beyond giving him a forum in which to make audiences laugh,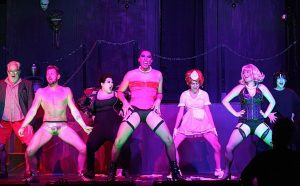 drag informs his on-stage presence.
"When you do drag, it's just for 3 minutes, but all eyes are focused on you. So that's contributed to my stage presence in theatrical roles, especially for such a dominant character as Frank-N-Furter.
October 4, 2019; revised October 15, 2022.
RELATED POSTS.
Frank-N-Furter head games with actor Joey Bostic