Hanny Zuniga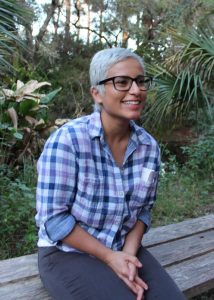 Hanny Zuniga is a local actor and playwright. Her stage credits include Alligator in ORBS!, one of the dancers, ancients and ushers in The Perfect Island of Dr. Teed, the Chorus in Anne Carson's Antigonick (which Ghostbird performed in artist Marcus Jansen's downtown Fort Myers warehouse studio), and multiple parts in Barry Cavin's Wooden Mouth, including Gallybeggar, Gobo, Cloten and the Creature. Other acting credits include Kayleen in Gruesome Playground Injuries, Rock Woman in Because Beauty Must Be Broken Daily, Marie in Woyzeck and the Duchess Prospero in William Shakespeare's The Tempest (for FGCU TheatreLab) in November of 2016.
As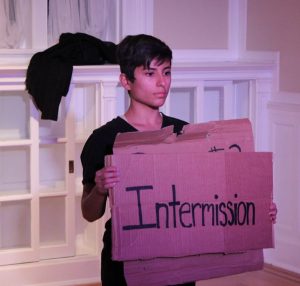 a playwright, she co-wrote The Chicken Play with Ghostbird co-founder and FGCU English Professor James Brock.
She will appear next as Knight in Antonin Artaud's Jet of Blood, one of three plays being produced by Ghostbird Theatre Company in the historic Langford-Kingston Home as part of October House.
October 4, 2019.