Shelbie Tyndall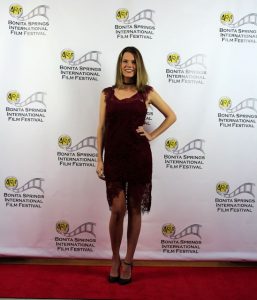 Shelbie Tyndall is a screenwriter, producer, playwright and actor. She is a senior at Florida Gulf Coast University majoring in English.
Her screenwriting credits include Reel Life (2019), The Hotel Purg (2019), Rough Draft (2018, co-writer), Shear Madness (2018), Daddy Loves You (2018), What's Your Poison (2017, write and producer), We Had It All (2017, writer and producer) and Fighting a War of My Own (2016). She co-wrote the screenplay for Fighting A War of My Own in just two hours as part of a team participating in the Richmond, Virginia 48-Hour Film Project, a wild and sleepless weekend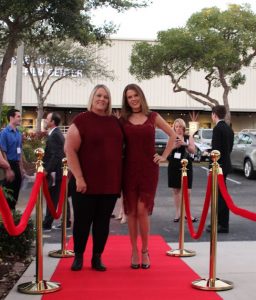 in which filmmaking teams write, cast, shoot, edit and produce short films in just 48 frenetic hours. It was nominated for eight and won six awards, including Best Writing and Best Use of Line. It went on to be screened at the 2017 Bonita Springs International Film Festival.
While at FGCU, she has worked with theater professors Barry Cavin and Gerritt VanderMeer and has also worked at Florida Repertory Theatre. She will be appearing in Ghostbird Theatre Company's production of Antonin Artaud's Jet of Blood in the role of Bawd.
October 6, 2019.
RELATED POSTS.
FGCU sophomore Shelbie Tyndall writes 'Fighting a War of My Own' screenplay in just two hours