Dr. Ken Bryant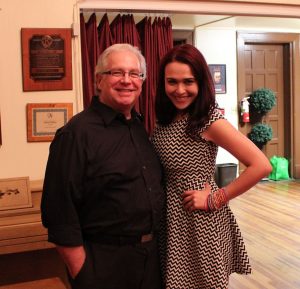 Ken Bryant has spent a lifetime acting, directing, designing and teaching theater in colleges across the country. He was the Artistic Director of Key West's Tennessee Williams Fine Arts Center, stage managed for Miami City Ballet, and staged opera in Poland. Among his directing credits are Deathtrap, Mr. Marmalade, A Christmas Carol, Amadeus, Cat on a Hot Tin Roof, Five Kinds of Silence and The Nosemaker's Apprentice. Ken currently sits on Lab Theater's Play Selection Committee, and has adapted numerous classical plays over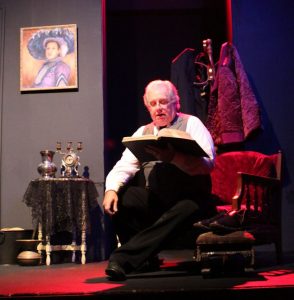 the course of his career in theater. Many are still being enjoyed and workshopped for college students throughout the United States.
Ken holds a Master's degree in Shakespeare and a Doctoral degree in Dramatic Criticism, so it should come as no surprise that his acting credits include Francisco/Master in The Tempest, Sir Andrew Aguecheek in Twelfth Night, the Ghost of Hamlet's father in Hamlet and Brabantio in Othello, all for Lab Theater. Bryant's other stage credits include Victor in Michael Hollinger's An Empty Plate in the Café du Grand Boeuf, Stanley in Arthur Miller's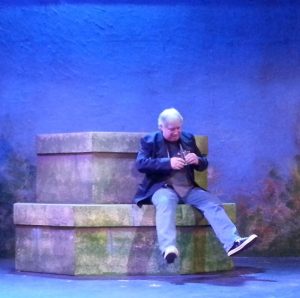 Death of a Salesman, Skelly in The Rimers of Eldritch, Wulfrie in The Nosemaker's Apprentice, the infamous Ruckley in One Flew Over the Cuckoo's Nest, and everyone from Scrooge to Tiny Tim in his solo performance of Dickens' A Christmas Carol several Decembers ago.
Bryant next appears in Quartet for New Phoenix Theatre.
October 27, 2021; revised December 28, 2021.