Erica Clare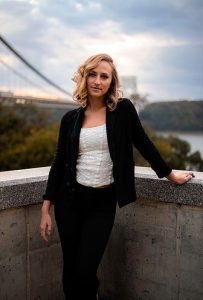 On stage through June 15 on the main stage of Broadway Palm Dinner Theatre is Little Shop of Horrors. The multi-talented Erica Clare performs in the role of Audrey (the other Audrey).
Clare plays the part with both sweetness and vulnerability, easily evoking the sympathy of both Seymour and the audience. As a benchmark, think Olivia Newton John's Sandy Olsson in Grease, except abused, jaded and with half the self-esteem. While the latter aspect of Audrey's personality profile is obvious early on, Clare brings her tattered self-image painfully to light in a mournful rendition of "Suddenly Seymour," in which she reveals that abuse in her childhood is what's led her to believe that she deserves abuse now from the men in her life.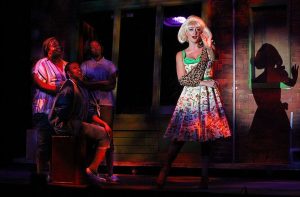 Erica's vocals have both a sweetness and clarity that complements the sentiments expressed not only in "Suddenly Seymour," but "Somewhere That's Green," in which she expresses her buried desire to have a house, a garden and children who look exactly like her and Seymour. In fact, Clare's vocals come as an almost unexpected treat given the high-pitched voice in which Erica's character speaks throughout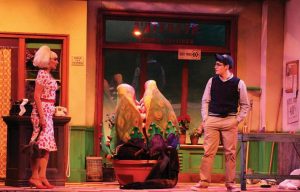 the rest of the show (think Bernadette Rostenkowski from the Big Bang Theory, but add a Queens, New York dialect). That notwithstanding, she hits all the right notes!
Erica's acting credits include Off Broadway appearances as The Ghost of Christmas Past in A Christmas Carol and one of the stepsisters in Cinderella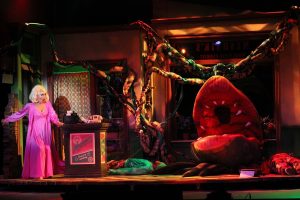 (both for The Players Theatre), together with performances in regional productions of Joseph and the Amazing Technicolor Dreamcoat for Prather Productions at Dutch Apple Theatre (Narrator), Titanic for Signature Theatre (Swing/As Cast), Let's Go To The Movies for Broadway Palm Dinner Theatre (Woman 3), The Mistress Cycle for Creative Cauldron (Tess), Sister Act the Musical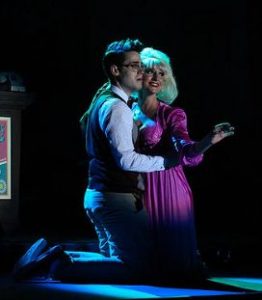 for Toby's Dinner Theatre (ensemble), Hairspray for Toby's Dinner Theatre (ensemble and as Amber's u/s), Peter Pan for Toby's Dinner Theatre (the Indian and as Wendy's u/s), South Pacific for Toby's Dinner Theatre (ensemble), Girlstar for Signature Theatre in Arlington, Virginia (Neela's u/s), Peter Rabbit for Toby's Dinner Theatre (Flopsy), Into the Woods for Thin Air Theatre Company (Rapunzel), Foul Play for Thin Air Theatre Company (Miranda Todd), Unlimited for Catholic University), Sweet Charity for Catholic University (Helene), Godspell for Catholic University (Uzo), Lend Me a Tenor for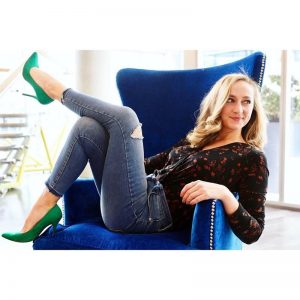 Catholic University (Diana), Les Miserables for Columbia Center for Theatrical Arts (Eponine) and Ragtime for Columbia Center for Theatrical Arts (Evelyn Nesbit).
Erica was also a soloist in the Music of Marvin Hamlisch at The Kennedy Center in Washington and the costume designer for Cabaret at Kensington Arts Theatre in Kensington, Maryland.
June 8, 2019.