Suzanne Davies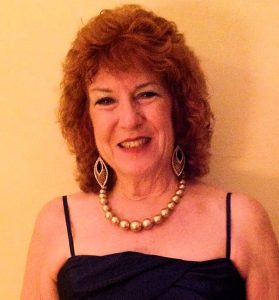 Suzanne Davies is a local actor whose stage credits include the reporter in Lab Theater's production of Gore Vidal's The Best Man, Annie Clark in Calendar Girls (which was Davies first role at Lab Theater), Charlotte Hay in Moon over Buffalo, Aida Gianelli in Over the River & Through the Woods, and Florence Stuart in You're Never Too Old, an original comedy by local playwright Cart Megill.
A veteran stage manager, Suzanne has served as stage manager for Sex Tips for Straight Women from a Gay Man, The Legend of Georgia McBride, The Best Man, An Empty Plate in the Café du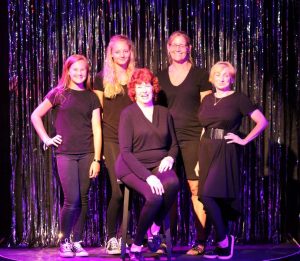 Grand Boeuf and Miss Witherspoon.
Singing and dancing with Betty Dentzau's Performing Arts troupe round out Suzanne's theatrical experience and allows her to frequently dress in the glitzy costumes she adores.
She is appearing in the role of Beatrice Shelton in Four Old Broads for Cultural Park Theatre Company.
July 4, 2020; revised January 10, 2023.