Online options don't offer escapism theater traditionally provides
[This is the second of three articles based on an interview given recently by actor, director and arts instructor Rachael Endrizzi.]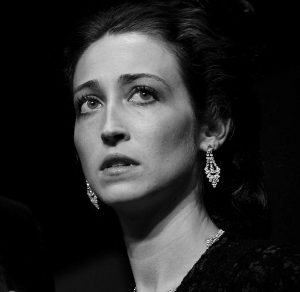 Rachael Endrizzi has a long history in touring theater. As the former Director of Education for the Florida Repertory Theatre, she ran Southwest Florida's leading performing arts training program and a professional touring theater. When the pandemic struck, her Ohio-based non-profit had just opened a production of Harriet Tubman & the Underground Railroad, a traveling show performed at assemblies in middle schools throughout the state. Plus she had two more traveling shows in pre-production, one in the Atlanta area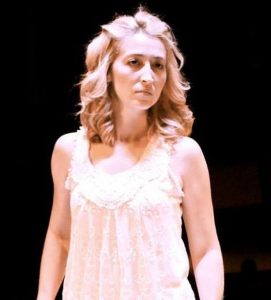 and the other in Ohio. Now she's considering the possibility that it may be necessary for her to replace live theater shows with virtual productions, a prospect she considers as anathema.
While elementary, middle and high schools will undoubtedly be in session during the 2020-2021 school year, its uncertain whether social distancing considerations will force a suspension of assemblies and field trips. If so, Endrizzi's non-profits may have little choice but to switch to virtual shows.
As much as she doesn't relish the prospect.
"We're looking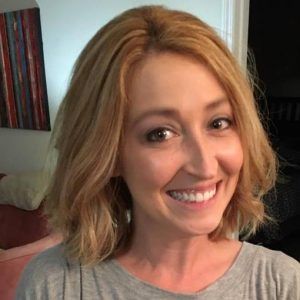 at partnering with the film and theater departments of one of the local colleges and maybe filming a theatrical version that can be livestreamed. We're able to switch to an online format pretty easily, although it's not ideal and a ton of work. But it's one option."
Zoom is another; YouTube productions are a third.
But in Rachael's opinion, neither is optimal.
"Our mission is to bring people together for a live show experience. Streaming is a great option, but it's not the same thing."
In fact,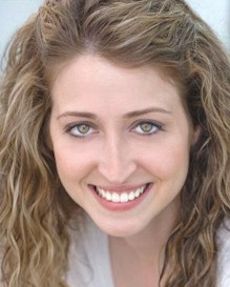 Rachael finds that virtual offerings just don't work for her.
"For me, it's not how to do it, but should we do it."
Or to quote the Bard, to be [virtual] or not to be [virtual], that is the question.
"Is there a better option?" Endrizzi asks rhetorically. "Is there another way we can connect and have that shared experience in this world we're now living in?"
Rachael is consumed stage managing a country-western variety-style musical in Medora,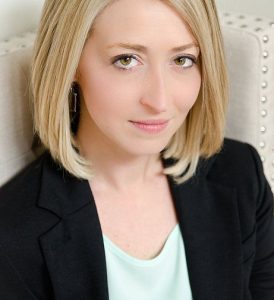 North Dakota at the moment. But she's looking forward to speaking with the superintendents of the schools she works with to find out what they need and what they want.
"The Zoom and virtual content is a bit overwhelming and maybe they don't want that. I would hate to spend thousands of dollars creating a big interactive product [only to discover that] the teachers are over the online stuff and are no longer utilizing it."
Endrizzi's concerns seem to be well grounded.
With so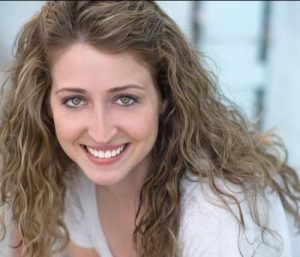 many people getting everything through online sources, including groceries, online "theater" is more of the same. And while one goal of theater is to initiate conversation and make people think, it also helps us escape reality, particularly during challenging, emotionally-charged times.
"If you're an audience member, you become intrigued about the lives and storylines of the characters on stage," writes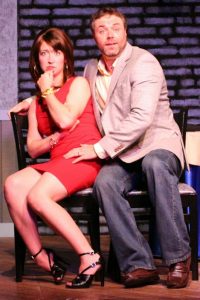 theater blogger Charlotte Maidment. "You laugh with them, cry with them and feel with them. You forget about what is happening in your personal life for a couple of hours and enjoy looking into the life of other people. "
That's true for the actors, directors and production team that puts the show together, as well.
And providing a vehicle for escapism may play an even greater role in theater than ever before now that COVID-19 has placed other forms of escapism – like vacations, leisure travel and cultural tourism – on indefinite hold.
"[Online options]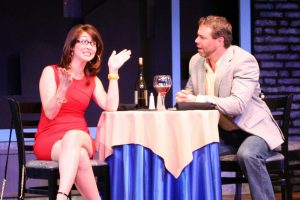 reminds you of the struggles we're dealing with rather than helping you escape them," Rachael observes. "It's sort of the opposite of the mission of theater. I certainly don't blame any theater company for doing that. I completely understand [their motivation]. I just don't know if we should join in or wait it out and bring [live theater] back the way our mission intended."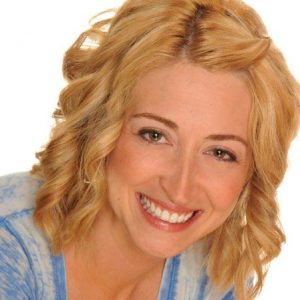 Hence, the query:
To be [virtual] or not to be [virtual]. That is the question.
Whether 'tis nobler in the mind to suffer
The slings and arrows of outrageous COVID,
Or to take arms against a sea of troubles
And put all this Zooming and YouTube to sleep.
June 1, 2020.