Betsy Greenblatt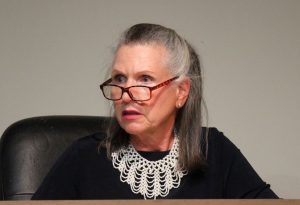 Betsy Greenblatt is a New Jersey community theater transplant. Prior to moving to Southwest Florida at the end of 2019, Betsy performed in community theatre in New Jersey for almost 40 years, where some of her favorite roles included Mama in A Shayna Maidel, Charlotte Hay in Moon Over Buffalo, Florence in Female Odd Couple, and Miss Prism in The Importance of Being Earnest.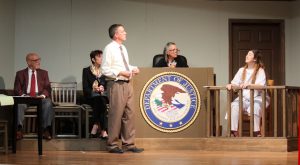 Betsy made her Southwest Florida premiere as Judge Murdoch in Nuts for The Studio Players. She appears next in the role of Irene in The Studio Players upcoming performance of Slow Food.
November 13, 2021; revised November 23, 2021.