Patrick Huey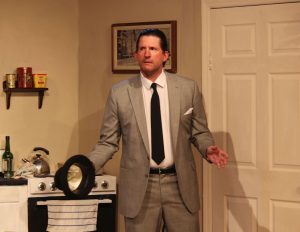 Patrick Huey plays the part of the alcoholic father in Hollywood Arms at Arts Center Theatre. This is his first performance with Marco Island Center for the Arts and his first foray on stage since his undergraduate years at the University of Pittsburgh, where he performed as Dan in excerpts from Sexual Perversity in Chicago.
A full-time Marco Island resident, Patrick is a small business owner and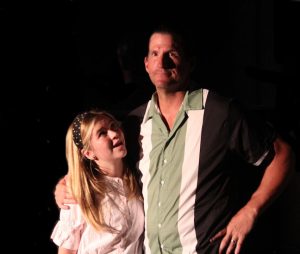 the author of two books on history and finance as well as the highly-rated recently-released fictional work Hell: A Novel. As owner of Victory Independent Planning, LLC, Patrick works with families and non-profit organizations as a Cerfitied Financial Planning practitioner.
Patrick previously he served as a Naval Flight Officer from 1996-2005, earning the Strike Fighter Air Medal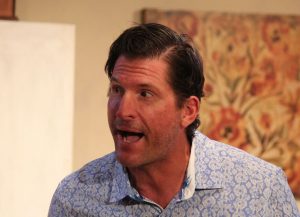 during combat operations and two Navy Achievement Medals.