'Hollywood Arms' play dates, times and ticket information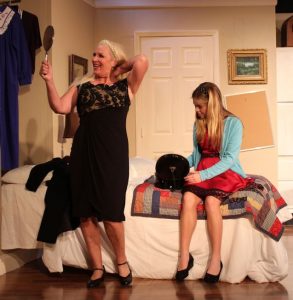 Play:  Hollywood Arms
Playwrights:  Carrie Hamilton and Carol Burnett
Genre:  Family Drama, Comedy
Setting:  California in 1941 and 1951
Synopsis: Forced into the uncomfortable role of physical and emotional caretaker for her jaded, disparaging grandmother and defeated, alcoholic mother, a young girl finds escape and solace in her own dreams of stardom in this warmhearted, coming-of-age play by comic legend Carol Burnett and her daughter,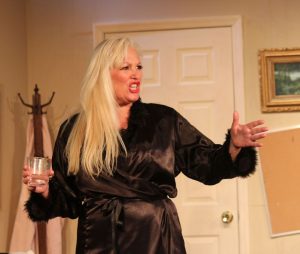 Carrie Hamilton.
Director: Marilee Warner
Cast:
Nanny:  Leslie Sanderson
Louise:  Louise Cornetta
Young Helen:  Olivia Rodriguez
Older Helen:  Cristina Villareal
Jody:  Patrick Huey
Bill:  Gregg Birr
Alice:  Vizcaya Phillips
Dixie:  Cindy Sepich
Malcolm:  Kyle Bittner
Cops:  Ty Szumigala
Voices:  Charlie Blum
Play Dates and Times: Playing March 15 through April 2. Performances are Wednesday through Saturdays at 7:30 p.m. and Sunday matinees at 3:00 p.m.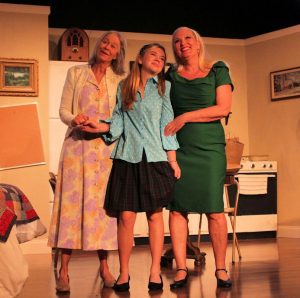 Tickets: Please visit www.marcoislandart.org or call 239-394-4221.
Locations:  Marco Town Center, 1089 N. Collier Blvd., Marco Island, FL 34145.
March 14, 2023.