Allison Lund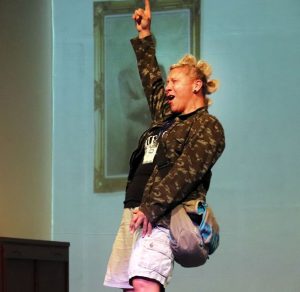 Allison Lund appears for Fort Myers Theatre in the role of Riff Raff in Rocky Horror.
Allison's previous credits include Bernadette in POTUS: Or, Behind Every Great Dumbass Are Seven Women Trying to Keep Him Alive for Lab Theater, June in Chicago for Gypsy Playhouse, Magenta for Fort Myers Theatre in The Rocky Horror Show, both Stage Manager and Ensemble member in Rent, Clairee Belcher in Steel Magnolias and Jordan Baker in The Great Gatsby.
Allison was trained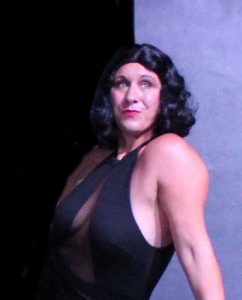 as a dancer and has spent many years producing, directing and writing children's theater, and directs children's theater at Fort Myers Theatre. She is co-owner of Camp SSR! and Homeschool Rocks!, teaching and organizing educational programs. Allison's daughters, Elisa (11) and Diana (9) have also been bitten by the theater bug.
August 10, 2022; revised October 10, 2023.