Stephanie Sabelhaus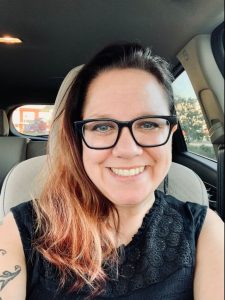 Stephanie Sabelhaus appears in the role of Rapunzel for The Belle Theatre in Disenchanted the Musical, and American capitalism won't turn this campy, Mel Brooksian songstress into a damsel in distress. Brunehildesque, strong and fun-loving, this Rapunzel is bent on getting her fair share from those who make bank off of fairy tale princesses.
Stephanie's stage credits include Olive Madison in Belle Theatre's production of Odd Couple: Female Version, Vice Principal Panch in The 25th Annual Putnam County Spelling Bee, Steele in A Piece of My Heart, the Emcee in And the Nominees Are, Orin Scrivello, DDS in Little Shop of Horrors, Mrs. Pickles in Onstage, Places Please! and Soupy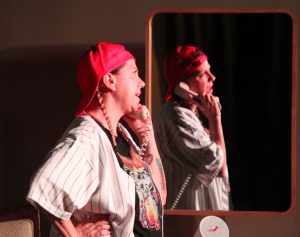 Sue in Urinetown, all for Cultural Park Theater (and directed by Tyler Young with the exception of Piece of My Heart).
When not performing, the Northern Kentucky transplant can be found at Young's Electric, where she's office manager, or at home with her husband, reading and studying metaphysics.
August 12, 2022