Jenna Mazzoli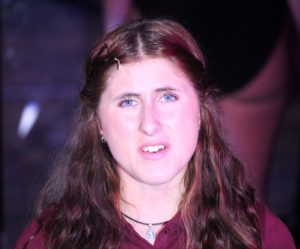 Jenna Mazzoli plays the part of Bebe Benzenheimer in A Chorus Line. Mazzoli does an exceptional job with the character, who wears her low self-esteem on her sleeve. Her lack of self-confidence emanates from tapes her mother planted in her head when she told her daughter that she is "different … with a personal flair."
Bebe wasn't buying that shade.
Now, "Diff'rent" is nice,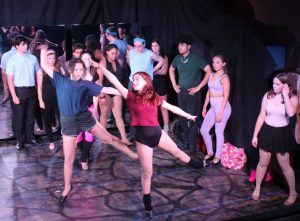 but it sure isn't pretty
"Pretty" is what it's about
I never met anyone who was "diff'rent"
Who couldn't figure that out.
So beautiful I'd never lived to see.
But it was clear,
If not to her,
Well, then to me
That everyone is beautiful at the ballet.
Although Jenna's character,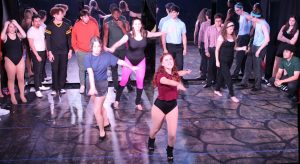 Bebe, is not one of the final eight chosen by Zach for the show, Mazzoli is a stand-out in Fort Myers Theatre's production of A Chorus Line. Not only is she an exceptional dancer, she one of those actors who never take off a scene, even when the action is on other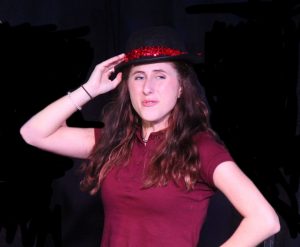 characters.
Mazzoli's prior stage credits include the role of Marty (one of the Pink Ladies) in Grease for Fort Myers Theatre and the title role in Little Mermaid, Jr. for Fort Myers High School. Jenna also starred in Stephen Hooper's short film (directed and shot by Gerrie Benzing) for the 2021 Lab Theatre 24-Hour Screenwriting Challenge, a piece called Boxed In about two roommates who share more than just a space.
June 21, 2022.