Peggy Monson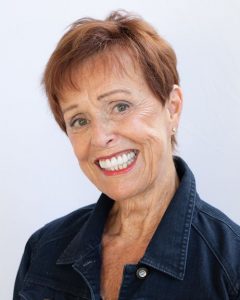 Peggy Monson plays the part of Dot Haigler for The Naples Players in The Savannah Sipping Society. Recently widowed, Haigler suddenly finds herself confronting the prospect of a future alone. Sweet and somewhat frail, she is facing a challenge even bigger than negotiating life without her beloved husband, Ross. She's losing her vision and correlative ability to live on her own. And that is another reason Dot's grateful for new old friends.
Monson was last seen as Chris in Calendar Girls at TNP. In the last century, she played Jenny Diver in The Threepenny Opera, Lysistrata in Lysistrata, Mrs. Antrobus in Skin of Our Teeth and Serafina Delle Rose in The Rose Tattoo. Then came a brief 25-year gig in banking on Wall Street.
Peggy is proud to be the current sitting President of The Naples Players Board of Directors.
December 5, 2021.