Betty Nordstrom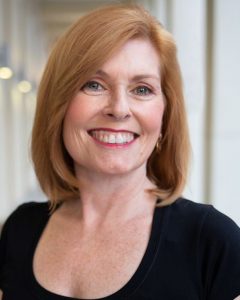 Betty Nordstrom is a Southwest Florida based actor/director. She has been performing for forty years and has been a member of The Naples Players since 1980. Betty studied acting in Chicago, has a musical/dance background and has performed professionally both in Chicago and Florida, including some commercial and independent film projects.
Her stage credits include Claire in Proof with Jessica Walck, Sylvia in Sylvia, Maria Callas in Master Class, Stella in A Streetcar Named Desire, Eva Peron in Evita and Betty Rizzo in Grease.
She previously directed Agnes of God, Over the River and Through the Woods and The Tale of the Allergist's Wife for TNP and is now directing The Savannah Sipping Society.
Betty enjoys adventures in travel, food and wine.
December 5, 2021.