Players Circle's 'Curious Incident's long-awaited opening slated for February 16, 2022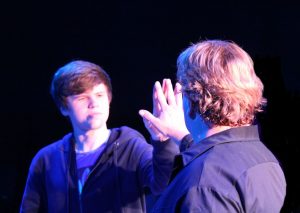 The Curious Incident of the Dog in the Night-Time was set to open on March 20, 2020 (with discounted previews on March 17-19). But after months of rehearsals and untold hours spent logging the hundreds of complex lighting cues required for the production, Players Circle was forced to shutter its doors and illuminate its ghost light on an empty stage by the COVID-19 pandemic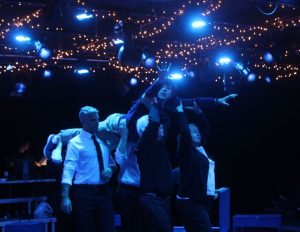 after a single preview performance. As Players Circle founder and Artistic Director Bob Cacioppo has proven on numerous occasions and under myriad circumstances, he's resilient and determined when targeted by the slings and arrows of outrageous fortune. And so it is that Players Circle will finally bring The Curious Incident of the Dog in the Night-Time to the stage February 16-27, 2022.
Winner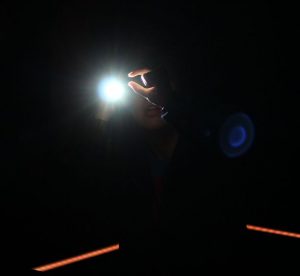 of five Tonys, including Best Play, Curious Incident tells the story of 15-year-old Christopher Boone who has an extraordinary mind but is out of sync with the world. When he falls under suspicion for killing his neighbor's dog, he sets out in the tradition of Sherlock Holmes on a life-changing journey to find the true culprit. Along the way, he uncovers deep, dark family secrets that turn his world upside down.
The play is an adaptation by Simon Stephens of the original novel by Mark Haddon.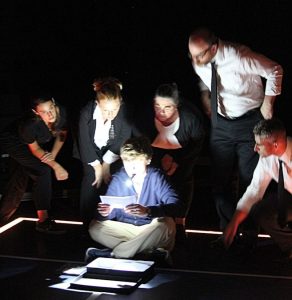 Published in 2003, the novel quickly became a huge success. Haddon approached Simon Stephens to adapt the book for the stage. Stephens used the dialogue from the novel as the driving force for the adaptation. He felt that its popularity was due to the play being a story about family and bravery.
Many readers have concluded that Christopher likely has Asperger's syndrome. However, Haddon did very little research into the subject of autism in preparation for the book and neither autism nor Asperger's is mentioned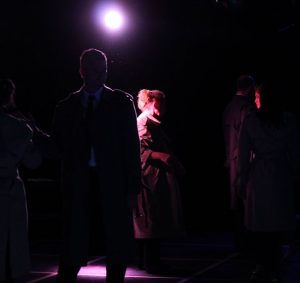 directly in either the novel or the play.
The play was first staged in 2012 at the National Theatre. After proving very popular with the audiences who saw it, The Curious Incident of the Dog in the Night took London's West End and Broadway by storm – and now it will do the same in Southwest Florida.
Based upon the show's final dress rehearsal twenty-two long months ago and presented in the round, Curious Incident will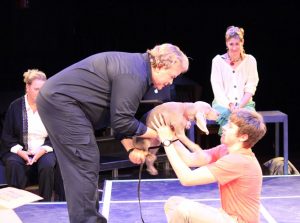 be an unequivocal theatrical triumph when it finally sees the Players Circle stage. As there are a limited number of performance dates and seats, it's best to secure tickets early (which is one reason this advance is being release so early).
December 7, 2021.