Gifted actor Danica Murray awaits lung transplant at Shands Teaching Hospital
Gifted actor Danica Murray awaits lung transplant at Shands Teaching Hospital (05-14-19)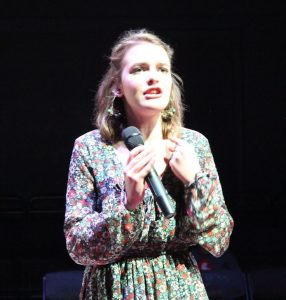 Aspiring thespian Danica Murray is a fighter. In Wellesley Girl, she portrayed a woman struggling for survival against all odds in a dystopian world set 447 years in the future. In Andorra, she played a young woman with the courage and compassion to stand against purveyors of hatred and rank anti-Semitism at the risk of her life. And now Dani is fighting a real life-or-death battle as she waits in Shands Teaching Hospital in Gainesville for a lung transplant.
I had occasion to interview Danica prior to her performance as the Wellesley Girl in Brendan Pelsue's eponymous play. Finding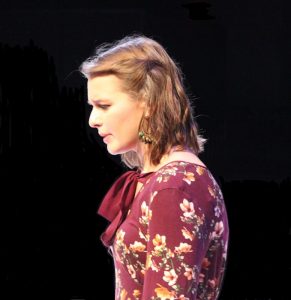 her character's motivation proved challenging because, in the end, Marie decides to commit suicide rather than being taken captive by an attacking army or fleeing into the surrounding countryside and risking a horrible death from drinking water contaminated in an apocalyptic technological accident that has decimated most of the world's population.
"In real life, I'm a fighter, so it's [anathema] to me to contemplate suicide," Danica commented at the time without divulging that, as someone living with cystic fibrosis,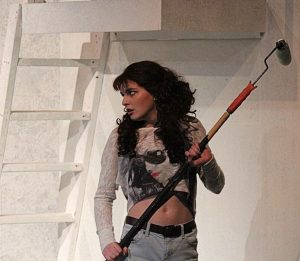 she lives each day with the prospect of her own mortality.
Perhaps that specter explains why she was so good in the role. In addition to displaying tremendous talent, she evidenced a commitment to the part that's rare in someone her age.
That commitment played out again in Andorra, where she shaved her head for the role even though she knew there wouldn't be sufficient time for her hair to grow out in time for graduation.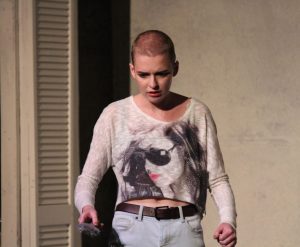 It didn't matter. That's the type of person Dani is.
As luck would have it, she didn't get to complete Andorra's run. On the eve of the play's second weekend, her condition worsened and her doctors and family insisted she be admitted to the hospital. At first, she resisted. She didn't want to let her cast mates down. When it became clear she wouldn't be able to go on with the show in spite of her iron resolve,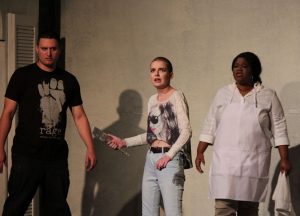 her first thought was to arrange for a replacement so that her on-stage family wouldn't be left in a bind.
Those that have the privilege of knowing Danica best laud her sharp wit, other-worldliness and big heart. She savors every moment and every opportunity like it's a gourmet feast. Thus, it comes as no surprise that at 14, she earned her black belt in Taekwondo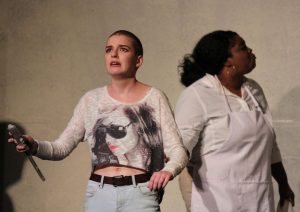 or at 16 she took second place at a local comedy club with material she wrote herself.
But now for the girl with all that drive, grit and determination to realize her vast unrealized potential, she needs our help and support.
Cystic fibrosis is an inherited chronic disease that affects the lungs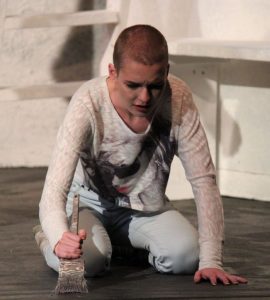 and digestive system. A defective gene and its protein product cause the body to produce unusually thick, sticky mucus that clogs the lungs and leads to life-threatening lung infections, obstructs the pancreas and stops natural enzymes from helping the body break down and absorb food. Lung transplants do not cure CF because the defective gene that causes the disease is found in all the cells of the body, with the exception of the newly transplanted lungs. But doctors have used transplantation to great effect and researchers are making progress in developing new and even better treatment strategies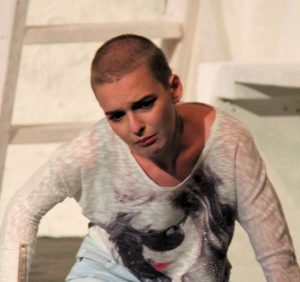 all the time.
But surgery, post-operative care and ongoing treatment is costly. So I'm reaching out to you tonight with two simple requests. Let Dani know you're rooting for her, and if your strained finances allow, consider contributing to the GoFundMe page that's been set up to help Danica breathe deeply. You'll find it here.
Thanks for whatever you can do.
May 14, 2019.